Royal charm
By Wang Kaihao | China Daily | Updated: 2018-10-23 07:13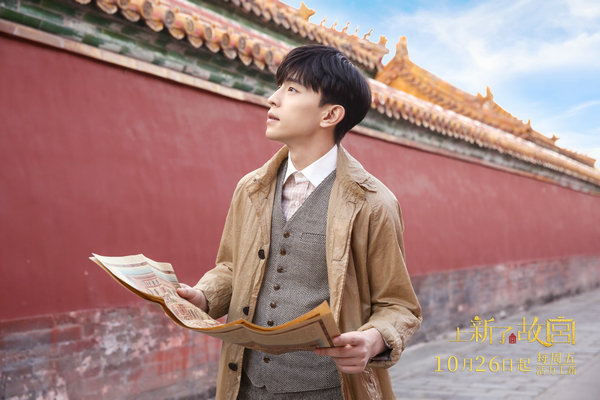 People may marvel at the magnificent scenarios of ancient palatial constructions in the 1987 Oscar-winning film The Last Emperor.
Few filmmakers today are as lucky as Bernardo Bertolucci to be allowed to shoot the scenes of the Forbidden City in Beijing within the red walls of the actual palace. Instead, they have to rely on replicas in film studios.
But the sense of real vicissitudes and royal aura seems irreplaceable.
It's rare for an actor like Zhou Yiwei to film the Forbidden City, now known as the Palace Museum, for a new variety show.
Shang Xin Le, Gu Gong, which translates as "There's something new in the Palace Museum", is set to premiere on Beijing TV on Oct 26, becoming the first variety show to be shot on the former imperial grounds.
Constructed in 1420, the Forbidden City occupies 720,000 square meters in the heart of Beijing and houses 1.86 million cultural relics as the Palace Museum.
In the upcoming show, Zhou will play different roles in a "court" of the Qing Dynasty (1644-1911), and act as an "explorer" of unique cultural elements that can be used in modern design.