Advancing China and Nigeria educational cooperation
By Edeh Emmanuel Chidiebere | chinadaily.com.cn | Updated: 2018-10-23 13:25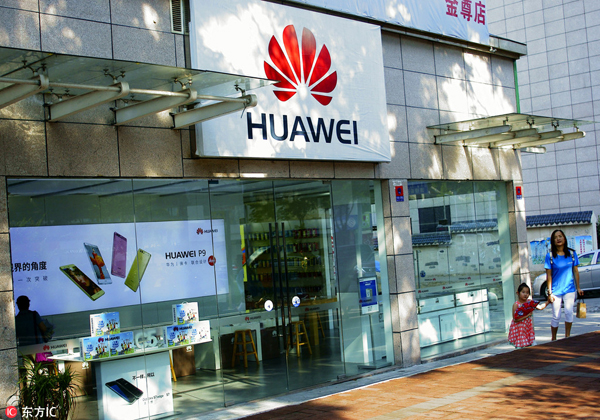 Nigeria's partnership with China has grown in the last decade. Beside economic cooperation such as trade, foreign direct investment and loans, educational cooperation has become an important component of China-Africa framework. As such, the importance of education cannot be overemphasized. It grows you, shapes you, and even changes you. The strength of a nation is determined by the number of the people that are educated. This is because only educated people are enlightened and enlightenment leads to national and global development. No wonder UNESCO recommended that the education sector should not allocate anything lower than 26 percent of a nation's national budget to enable nations adequately cater for rising education demands. However, in the case of Nigeria, the government allocated only 7.04 percent of the 8.6 trillion naira budget for education. As such, to close the skills and the educational gap in Nigeria and ensure sustainable development, China is advancing its educational collaboration with Nigeria under the FOCAC framework.
The FOCAC educational agenda has developed from academic exchanges, government scholarships, higher education cooperation and research projects, dispatch of teachers, and human resources development to cover technical and vocational education and training, distance learning (remote learning), school construction, dispatch of volunteers, teaching Chinese as foreign language, and mutual recognition of academic qualification. I am privileged to be a benefactor. To encourage Nigerian students to study in China, the Chinese government has emphasized China's cultural diversity.
As such, even though China and Nigeria have vastly different historical experiences and cultural traditions, China has been remarkably successful in its efforts to promote China-Nigeria education cooperation. In 2008, Nnamdi Azikiwe University in Akwa, Nigeria, established a Confucius Institute to teach the Chinese language to Nigerian students. As business linkages between China and Nigeria have grown speedily in recent years, the institute was a successful project. Its success was acknowledged on June 29, when the Chinese embassy in Abuja announced the establishment of Nigeria's first Chinese Cultural Research Center. The embassy also pledged to create an Igbo language institute in China to encourage Chinese university graduates to work for Chinese companies in Nigeria. In 2009, University of Lagos established another Confucius Institute. Following the demand and the deepening cooperation between Nigeria and China, the Chinese embassy in 2016 opened a Chinese learning Centre in Abuja as a sister institute of Nnamdi Azikiwe University with affiliation to Xiamen University in China.
Also, there are Chinese language centers opened in Kano and Calabar respectively. The primary objective of the Confucius Institute in Nigeria is to facilitate Chinese language promotion and Chinese cultural transmission in Nigeria and in turn produce qualified Chinese language teachers and excellent Chinese language students. Chinese presence in Nigeria through the Confucius Institute is reducing unemployment in Nigeria whereby those who graduated from the Confucius Institute are gaining employment in various Chinese firms as translators and acting as the bridge between Chinese firms and local industries.
In terms of advancing Sino-Nigeria educational infrastructure and in line with then-premier Wen Jiaobao's announcement in 2010, that China would build 200 elementary schools in developing countries from 2010-2015, in 2012, a primary school was built by the Chinese government in Abuja, Ogun state, Kastina state, and Kaduna state. In 2016, the Chinese embassy together with Chinese firms in Nigeria donated well-equipped 5-classroom block in Ogun state. A similar donation has taken place in Lagos state and Abuja with the aim of advancing the standard of education in Nigeria. China, through the donation of free school buildings, capacity building through knowledge transfer and scholarship has contributed significantly towards education and economic development in Nigeria.
In terms of scholarship allocation, each year, the Chinese government awards 40 scholarships to Nigerian students to study in China. This scholarship includes undergraduate, master and doctorate studies. These scholarships cover areas such as mining, industrial fishery, medicine, accountancy, commerce and distribution, renewable energy, environmental sciences, network and telecommunications, management of agricultural co-operatives, computer science, communication and information, electricity, international relations, international business law, and Chinese language. Currently, about 237 Nigerian students are said to be studying in China under government scholarship. This is also in line with President Xi Jinping pledges to enhance development experiences by offering occupational training courses for African youths and training young talent in agricultural science, increasing the Chinese government scholarships from 30, 000 in 2015 to 50,000 in 2018 for Africa and invite 2,000 young people from Africa to visit China.
Another area of Chinese government scholarship is the provision of short-term training for Nigerian students. For instance, Huawei training center in Abuja and Lagos have trained 20,000 telecom engineers thereby contributing to the development of telecom talents in Nigeria. Huawei and Nigeria's Federal Ministry of Communication and Technology organized a one-year ICT based knowledge training program for 1,000 female engineers in 2015 and in 2016 10 candidates were selected from various MDA's for training in China. Advancing China educational cooperation with Nigeria through FOCAC and Belt and Road Initiative give new impetus as well as bring about new opportunities to grow China-Nigeria cooperation.
Edeh Emmanuel Chidiebere, from Nigeria, is currently studying at Zhejiang Normal University, Zhejiang province. He is a master's student of Chinese language and also a beneficiary of OBOR through FOCAC.
The opinions expressed here are those of the writer and do not represent the views of China Daily and China Daily website.