BRI's image being tarred by false claims
By Shi Yulong | China Daily | Updated: 2018-10-25 07:37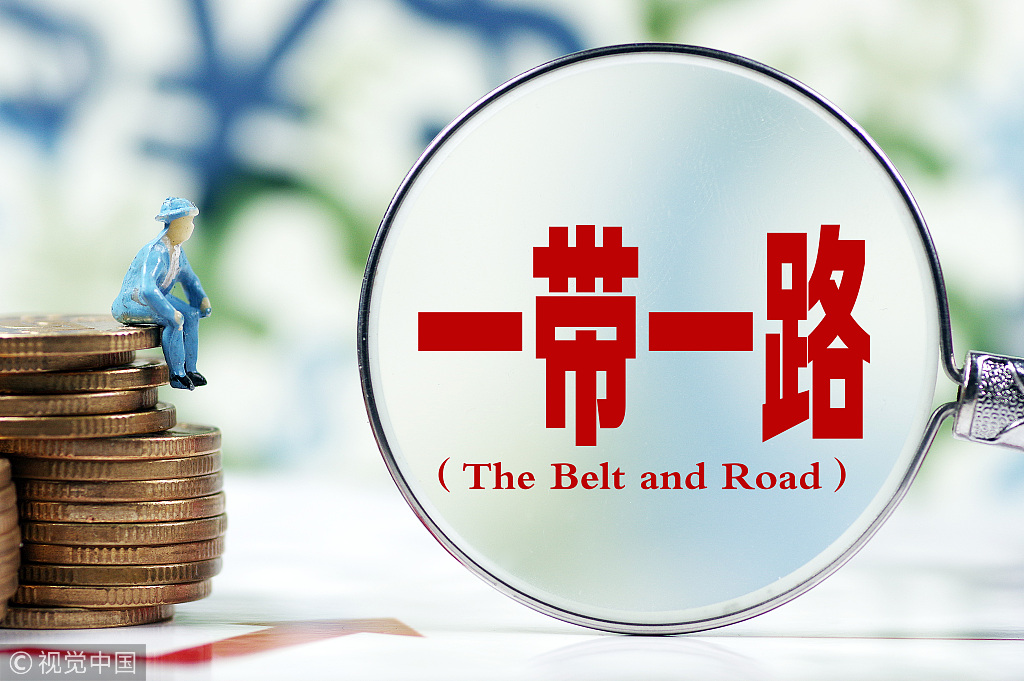 The huge production capacity formed in China during its rapid economic development over the past decades has been closely watched since the 2008 global financial crisis, and especially since China launched the Belt and Road Initiative in 2013, with some Western media and scholars trying to establish a connection between them.
In February 2015, an article published in The Diplomat magazine claimed that China's Belt and Road Initiative not only aims to revitalize its economy by providing an outlet for its domestic excess capacity, but also aims to create a material guarantee for its effort to be a world power center through expanding its influence in major emerging markets or developing countries. Likewise, an opinion piece carried in The Financial Times on Oct 12, 2015, proposed that the Belt and Road Initiative is China's road to a new empire and its return to the center of Asia, while calling it a means for China to export its excess capacity. Many Western observers still view the Belt and Road Initiative as Beijing's means of shifting its excess capacity and influence outward.
But is there any truth in such arguments?
Chinese companies' outbound investment is unnecessarily linked to the country's excess capacity. Some domestic enterprises started to set up processing and manufacturing industries in other countries through outbound investment far earlier than 2013 when the Belt and Road Initiative concept was presented. As early as 1999, the Chinese household appliance manufacturer Haier invested in a factory in Camden, South Carolina, the United States. Since then, a number of industrial parks or economic cooperation demonstration areas have been successively set up by Chinese enterprises in Thailand, Pakistan, Cambodia, Indonesia, Egypt, and Ethiopia.
Excess production capacity varies during different times and across different regions. According to the World Bank, there were more than 1 billion people without access to electricity worldwide in 2014, about one-third of whom were in the rural areas of South Asia. Due to a lack of roads, ports, airports, electric power, telecommunication and other infrastructure, Central Asian, South Asian, Southeast Asian countries find it difficult to attract outside capital, technology and talent, making them unable to turn their local resource advantages into industrial advantages. In this context, many countries have made infrastructure construction a priority in their national development strategies, which has created a huge demand for steel, cement, glass, electrolytic aluminum and other products. The oversupply of such products in China does not necessarily mean there is an excess in other countries.
And the overseas investment of Chinese enterprises is not only in traditional industries but also in new industries and products. Also many of the industrial parks that have been established in other countries are home to both Chinese enterprises and those from the United States, Japan and European countries. The more than 80 economic and trade cooperation areas jointly set up by China and the countries along the Belt and Road routes have created more than 244,000 jobs for local people. There is no essential difference between Chinese enterprises' outbound investment and the industrial distributions of European and US countries around the world. Since the 1980s, multinationals have laid out their production and sales networks on a global scale, becoming an important driving force for economic globalization. Despite being a latecomer, China has increasingly integrated itself into the global industrial system and its enterprises have made ever-growing investment inroads, but these are completely based on market rules and are a result of globalization.
Capacity cooperation is an effective way to reduce overproduction. But the sluggish world economic recovery after the global financial crisis has served to cause excess capacity. In response to this, China has made great efforts to cut its overcapacity in steel, coal, glass and electrolytic aluminum on a large scale, and increased its effective supplies to host countries through investment in factories based on their needs on the other hand. In a speech delivered to a forum hosted by the club of Chinese entrepreneurs in Beijing on August 19, Malaysian Prime Minister Mahathir Mohamad spoke highly of the Belt and Road Initiative, saying Malaysia hopes more Chinese entrepreneurs will invest and set up factories in his country, as it can enhance Malaysia's independent production and export capability through knowledge and technology sharing.
Over the five years since the Belt and Road Initiative was launched, production capacity cooperation has been one of the areas witnessing the fastest cooperation between China and countries along the Belt and Road routes, and the model of cooperation dominated by infrastructure construction and processing and manufacturing sectors has been widely welcomed by host countries. Now, more and more countries and international organizations are extending their endorsement to the initiative's role in promoting diversified economic development of the host countries while advancing their infrastructure construction.
This shows that no matter how worried European and US media might be about the production capacity cooperation between China and Belt and Road participants, it is unlikely to dampen the enthusiasm of the Belt and Road for such cooperation. Only the wearer knows whether the shoes fit, and in the words of former Tanzanian president Jakaya Kikwete, "African people are very aware of their needs and very satisfied with the current situation of China-Africa relations".
The author is a research fellow with the National Development and Reform Commission's Academy of Macroeconomics Studies.