Clothes sharing the latest trend
By Ouyang Shijia | China Daily | Updated: 2018-10-25 10:45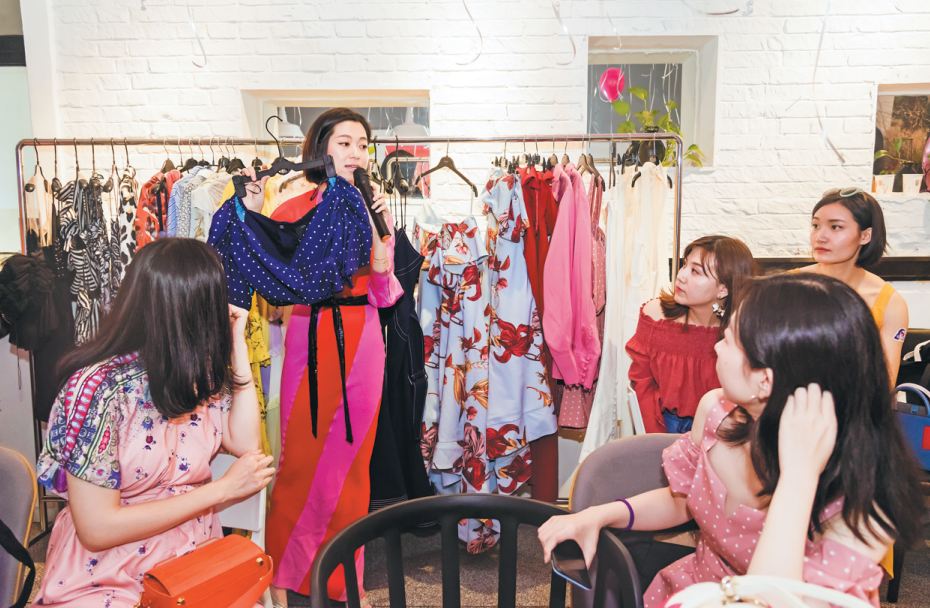 Chinese fashion platform YCloset offers subscription-based outfits and accessories for women
Cecelia Wang, a 27-year-old office clerk based in Beijing, believes that women's wardrobes always need one more elegant dress.
Instead of purchasing new dresses and accessories on every whim, however, Wang has chosen to embrace the latest development of the sharing economy to keep up with the ever-changing fashion cycle - clothes sharing.
"Fashion is fickle, so there's no value for me to be a traditional customer and own a dress forever," said Wang. "What's more, being a sharer allows me to wear glamorous dresses that I cannot afford to buy outright."
She started using YCloset, a Beijing-based clothes-sharing platform, last winter. Fascinated by independent designers especially, she said the platform can help to reduce the embarrassment of arriving in identical dresses.
YCloset (www.yi23.net) is one of the many new platforms allowing users to pay a subscription fee to rent clothes and accessories. The platform targets female users, especially those aged 22 to 35, in first and second-tier cities in China, focusing on office-friendly outfits, party wear and travel clothing.
Founded in 2015, YCloset has grown quickly and now has more than 15 million users.
"It's a huge market," said Liu Mengyuan, founder and CEO of YCloset.
"Currently, the womenswear retail market in China is worth more than 2 trillion yuan ($288.5 billion). I estimate that the women's clothes sharing market will exceed over 100 billion yuan in the country in the near future. Wearing much-needed clothing will always top the agenda of almost every woman. So it is truly a business opportunity."
Having worked in the fashion industry for more than 10 years, Liu said she knows that women are always unsatisfied with their wardrobe and will always continue to spend more.
"However, many of them never even wear the majority of what they buy," she said. "Dedicated to meeting women's endless demand for beauty and fashion, our platform also offers a new way to reduce waste."
YCloset charges a monthly membership fee of 499 yuan, allowing users to rent an unlimited number of items during that period. It does not charge additional fees for delivery and cleaning, and users can also buy outfits at a reasonable price instead of simply renting them.
Following the success of bike-sharing and ride-hailing firms, investors have shown great interest in this new sharing economy model. YCloset secured a $50 million series-C fundraising round last September, led by Alibaba Innovation Ventures, SoftBank China Capital and Sequoia Capital China.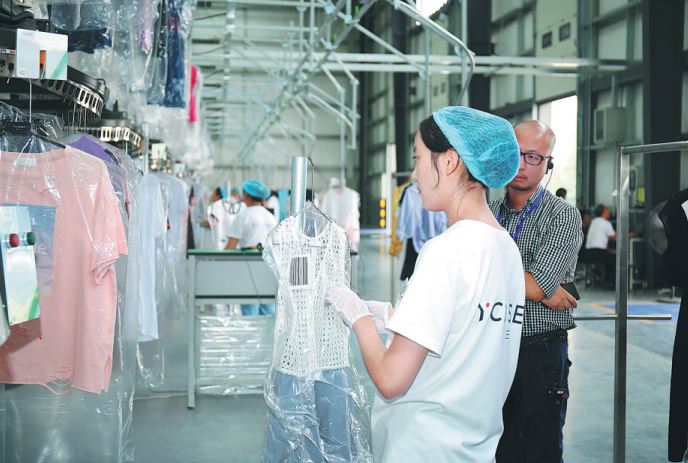 This September, YCloset completed an undisclosed sum of strategic fundraising round from e-commerce giant Alibaba Group Holding Ltd to better cater to female users' beauty and fashion requirements.
Liu said the platform plans to ramp up its offerings to include a range of services, including diversifying its product portfolio as well as improving its laundry services and delivery efficiency.
A wide range of third-party clothing brands provide outfits to YCloset, comprising 70 percent of the items on the platform. The remaining 30 percent comes from individual buyers.
"Previously, our platform's outfits only came from fashion buyers," Liu said. "Seeing the new trend, now more clothing brands have joined us. We really look forward to introducing more brands, either emerging brands or renowned high-street brands."
The platform claims it provides more than 1 million clothing items and covers 500 brands, including entry-level luxury dresses, high street brands and designer items.
In July, the platform worked with Australian designer brand C/MEO Collective and introduced co-branded clothing items to offer exclusive user experiences.
"We will continue to expand the clothing and accessory range and offer diversified services to help users keep up with trends. In future, our platform will become a one-stop shop," Liu said.
According to her, the company will increase its spending on artificial intelligence and big data technologies to better operate the business and offer users a wider range of personalized services. For instance, AI and big data will be able to help analyze users' different preferences so the platform can offer better services, such as color matching.
YCloset updates its inventory by season and by trends. It now has four cleaning and storage facilities in Beijing, Nantong in Jiangsu province, Chengdu in Sichuan province and Guangzhou in Guangdong province.
It has secured strategic partnerships with leading domestic cleaning companies including Beijing-based Fornet Laundry Service Co Ltd and Guangdong-based Tiantian Inc.
A report released by the State Information Center shows the sharing economy boom has swept across the country, with the sector's transaction volume hitting 4.92 trillion yuan in 2017, up 47 percent year-on-year.
"Previously the sharing economy only offered a new model to share costs, but now it also offers a platform for social engagement. For instance, on clothes rental platforms users can share experiences and show off their taste among peers who are also fashion-conscious," said Raymond Wang, a partner at Roland Berger China.
Liu said sharing economy startups are fueled by investors and the country's supportive policies, and extend into far more businesses than their foreign counterparts.
"To help more people to reap the benefits of the sharing economy, companies, platforms and organizations need to work together to build a mature credit system in the future," Liu said. "For example, people with a higher level of credit may enjoy more services."