Gold firms urged to tap BRI potential
By Ren Xiaojin | China Daily | Updated: 2018-10-25 11:24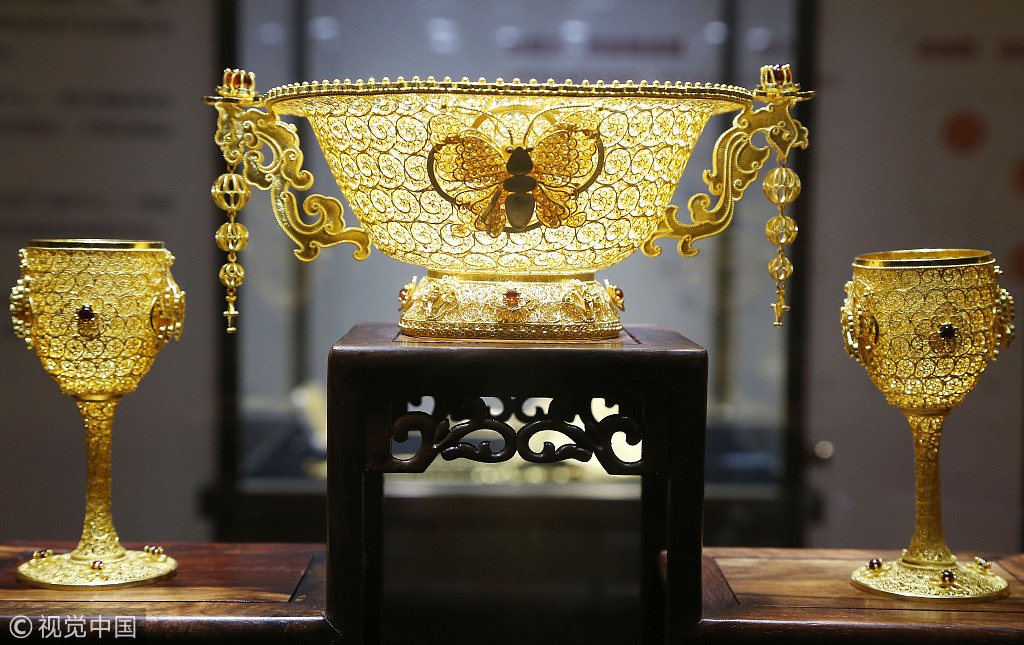 Outbound investment and imports have seen an uptick in recent years in the Chinese gold industry, as it has been actively seeking opportunities overseas.
According to a World Gold Council report, China spent $1.7 billion importing 854,150 metric tons of raw gold material, such as precious metal ores, from 55 countries and regions in 2017.
"China has abundant gold mine reserves. By the end of 2017, China's proven reserves topped 13,195.6 tons, up 8.45 percent year-on-year," said Zhang Yongtao, vice-chairman of the China Gold Association. "China is also the world's leading gold manufacturer, with output topping the world's chart for 11 years in a row.
"However, the domestic market has faced challenges as the gold price has remained at a low level and costs have increased due to environmental laws," he said. "The industry has gradually come to realize the benefits of global collaboration."
In 2017, the general cost of producing gold in China reached 200.38 yuan ($28.88) per gram, up 2.15 percent year-on-year, according to Zhang.
From 2011 onward, Chinese gold companies have invested $4 billion overseas to secure over 800 tons of gold resources, according to Zhang, who forecast such investment will only increase further.
"State-owned companies and the private sector need to team up to develop the potential gold market related to the Belt and Road Initiative, enhance their collaboration with the countries with gold reserves, and help them to increase productivity," he said.
Fu Xiao, head of global commodities strategy at Bank of China International, said the grand and visionary initiative will have a deep impact on the global gold market.
"In countries and regions involved in the BRI there lies a huge reserve of gold, accounting for a large share of the global reserve," she said. "China has already set up a number of projects and joint ventures in these regions. The current focus is on mining but, in the future, we expect deeper cooperation to emerge across exploration, mining, processing and trading."
"Compared to Europe, infrastructure in Southeast Asia, South Asia and the Middle East is lagging far behind. Therefore, the BRI can connect Asia and Europe via railways and bridges to stimulate trade," she said. "Such infrastructure projects will further increase investment in the gold industry in the BRI regions."
But, Fu said, outbound investment in gold mining could also expose investors to risks, including unstable political environments.