Agreement set to improve mutual investment access
By Wang Yanfei and Zhou Lanxu | China Daily | Updated: 2018-10-27 08:58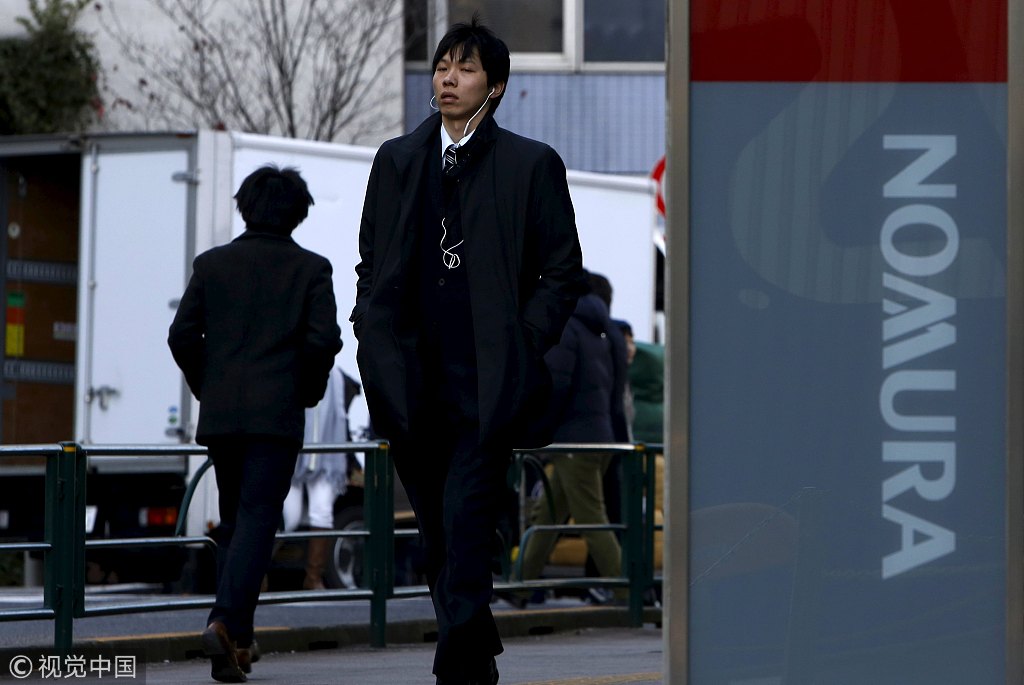 China and Japan have signed a memorandum of understanding as part of efforts to enhance ties in the financial sector and improve mutual market access.
As China opens the door wider for foreign investors, more high-quality Japanese institutions are welcome to launch securities services and providing more investment products for Chinese investors, according to the Asset Management Association of China.
The agreement was a key achievement during Japanese Prime Minister Shinzo Abe's three-day visit to China.
China will invite Japanese institutions to conduct research, share their experiences in pension investment product design, promote the exchange of financial data between the two countries, and grant greater access for participants from both countries in their respective markets, according to Hong.
"By signing the agreement, both nations can obtain more information and have a better understanding of each other's markets," said Toshihiro Iwasaki, chairman of the Japan Investment Trusts Association.
Iwasaki said he expected more asset management companies to develop their business in China as more opening-up policies come into effect, especially as a number of Japanese banks have already established operations in China through programs such as Qualified Domestic Limited Partner.
QDLP refers to an investment program that allows fund managers to set up in China to raise funds domestically in private equity circles and in the overseas secondary market.
As a result of extending cooperation between the two nations, Japan's Nomura Holdings signed a deal with China Investment Corp and other Japanese financial institutions as part of a strategic alliance to establish a Japan-China industrial cooperation fund.
The other parties are Daiwa Securities Group Inc, Mitsubishi UFJ Financial Group Inc, Sumitomo Mitsui Financial Group Inc, and Mizuho Financial Group Inc.
The fund aims to enhance bilateral trade and investment relations between China and Japan by investing in Japanese companies seeking to expand their businesses into China, as well as Chinese companies and companies from other third-party countries, according to Nomura Securities.
There is significant room for further collaboration, as pension industry companies in China can learn from a lot from their Japanese counterparts, as the population in Japan, already the world's oldest, is aging quickly, according to Li Shaojie, managing director for Fidelity International Asia-Pacific.