Best bets
China Daily | Updated: 2018-10-27 10:22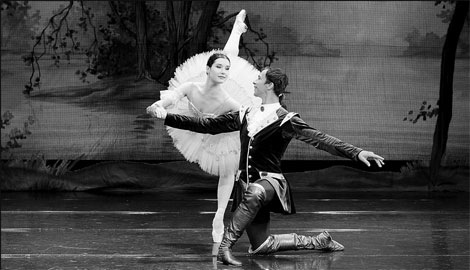 Lithuanian National Opera and Ballet Theatre: The Sleeping Beauty in Shanghai
Date: Oct 28 - 3 pm
Venue: Daning Theater
Piotr Tchaikovsky wrote about this ballet, "The plot is so poetic and cut out for music that my composing was accompanied with tremendous delight and enthusiasm which generally determine the value of any work." The outcome seems to have exceeded all expectations: The Sleeping Beauty. Choreographed by Marius Petipa and first produced in 1890, was to mark the beginning of a new era in the development of ballet. Grand pageantry, lavish decorations and a superb performance of ballet artists - all these indispensable attributes are duly found in our theater's production as well. The Lithuanian National Opera and Ballet Theatre is a national budgetary institution committed to organizing the creation and production of scenic works for musical theater and assuring their public performance on the highest artistic level. The theater operates as an institution founded by the Ministry of Culture of the Republic of Lithuania.
Chinese Dance Drama Dust
Date: Oct 31 - 7:30 pm
Venue: National Centre for the Performing Arts
Chinese dance drama Dust is based on A Lai's full-length novel of the same title awarded the fifth Mao Dun Literature Prize in 2000, which is of the same dreamlike and magic style as the original and tries to reveal the classic value contained in the novel with the rich storyline in the original, including historical context and literary narration, dissociated from the drama. On stage, human greed and absurdity are exposed from the viewpoint of a "fool" ill-adapted to secular society but a sober "outsider," eliciting deep thinking about the world of "desire" brought about by scientific rationalism and consumerism. Beijing Dance Academy is the cradle of dance education in China. The Academy gives birth to the Youth Dance Troupe, as well as Central Ballet of China and Oriental Song and Dance Troupe which were originated from the Academy as well. The Troupe has developed into bases for teaching scientific research, experimenting new works, presenting repertoire, conducting artistic experiments, as well as young teachers' development.