Sino-Philippine cooperation to open more doors in education sector
By Zhang Xingjian | chinadaily.com.cn | Updated: 2018-10-30 11:40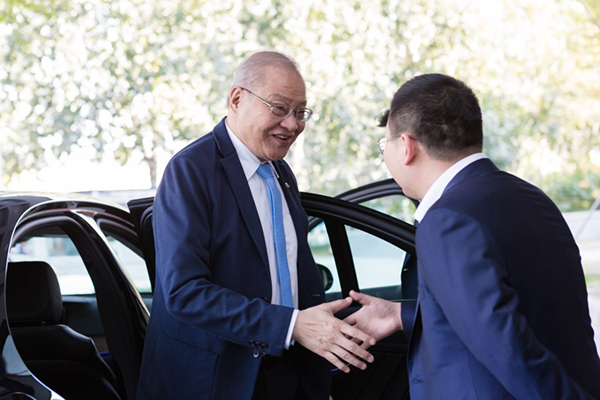 "As the first online education group to list on the New York Stock Exchange in 2016, 51Talk is a leader among the online English-teaching platforms in China, which is bound to push the Sino-Philippine education cooperation to a higher stage thanks to its strategy and popularity," said Philippine Ambassador to China Jose Santiago L. Sta. Romana when he paid a visit to 51Talk's Beijing headquarters on Oct 24.
During the visit, Huang Jiajia, founder and CEO of 51Talk, introduced the core advantages and business growth of 51Talk to the ambassador. The two sides also conducted in-depth exchanges on Sino-Philippines English education cooperation.
Huang said Philippine foreign teachers being responsible and patient enjoyed a high level of English teaching ability, which plays an important role in improving Chinese students' interest in learning English.
He also said that the online education provides the possibility of alleviating the imbalance of educational resources in China, and helps more students from smaller cities have the same chance to enjoy the journey of learning English.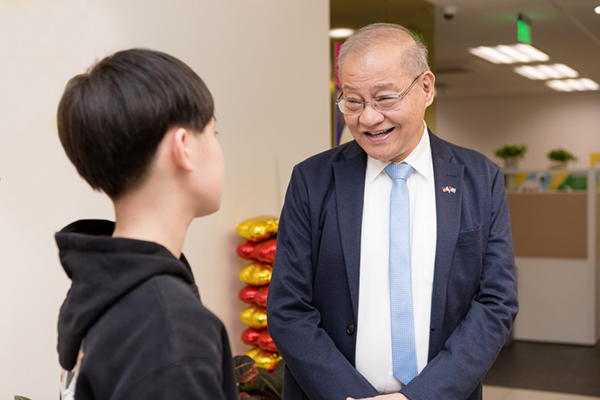 At present, 51Talk has five offices in the Philippines - Manila, Bacolod, Davao, Cebu and Baguio. And it boasts more than 15,000 Philippine teachers, and more talents are expected to join in the industry in the future.
According to Huang, the online English learning platform sets out to introduce 100,000 qualified Philippine online teachers and expand its full-time Philippine staff to 5,000.
Quantity is not equal to quality in the operation mode of 51Talk. "51Talk maintains a strict recruiting process. From initial audition to final appointment, only 3 percent of candidates work as online teachers, and most of them have TESOL or TEFL teacher qualifications," the CEO told the ambassador.