ROK court orders Japan firm to compensate wartime forced labor
Xinhua | Updated: 2018-10-30 13:52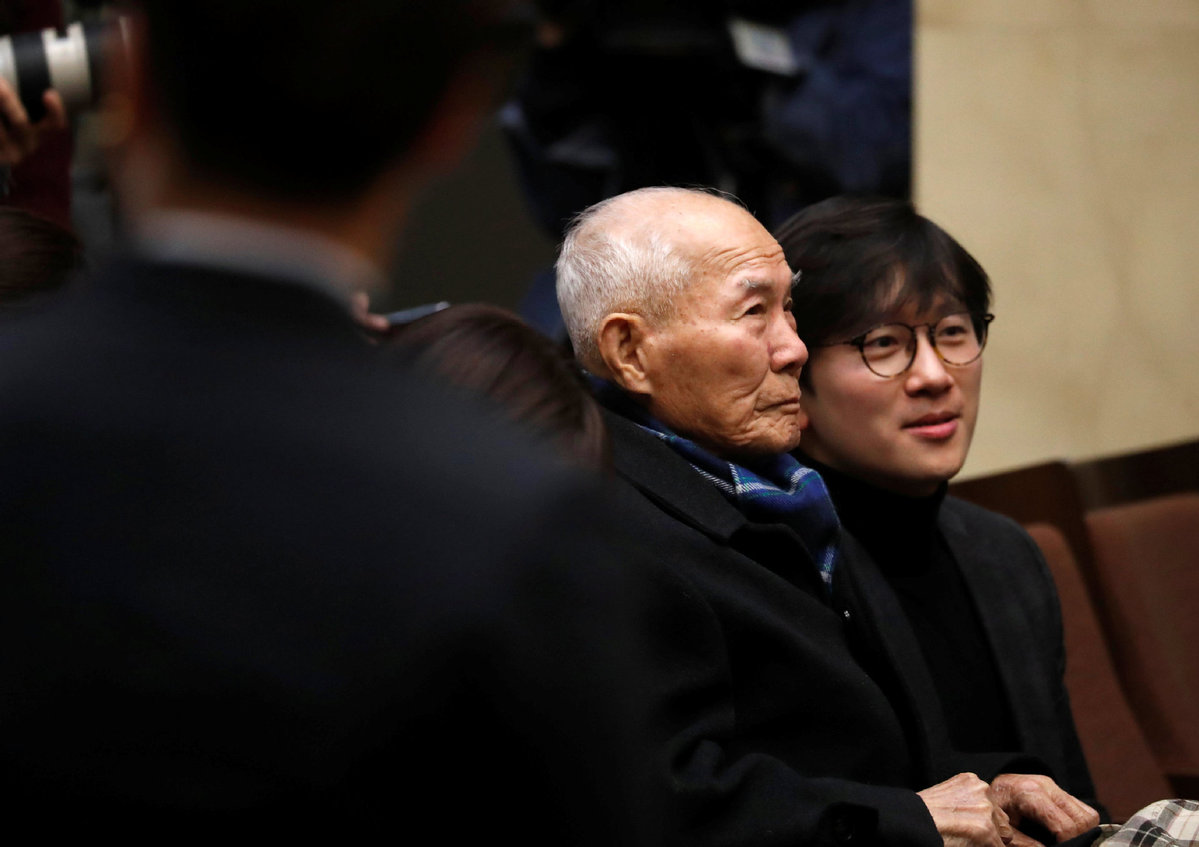 SEOUL - The Republic of Korea's highest court on Tuesday ordered a Japanese firm to offer compensation for the victims' forced labor during the World War II, according to local media.
The Supreme Court, attended by all 13 judges, ordered Japan's Nippon Steel & Sumitomo Metal Corp to pay 100 million won ($87,700) to each of the four plaintiffs.
Four ROK victims of wartime forced labor under the 1910-1945 Japanese colonial rule filed a damages lawsuit against the Japanese steelmaker in 2005. One of the victims passed away in 2014.
The victims were forced into labor for the Japanese steelmaker between 1941 and 1943 during the Pacific War.
The top court said the victims' right to claim damages against the Japanese company, which forcibly mobilized the victims, cannot be applied to the 1965 treaty that normalized diplomatic relations between the ROK and Japan.
The Japanese government insisted that all claims between Seoul and Tokyo were resolved through the treaty, under which Japan offered reparations.
The court ruling, however, recognized individuals' rights to claim damages against Japanese firms.Some of the victims filed a damages suit in Japan in 1997, but it was finally rejected by Japan's top court in 2003.
The damages lawsuit filed in the ROK in 2005 by the victims were rejected by the low and high courts, but the Supreme Court ruled in 2012 that the ruling by the Japanese courts was unconstitutional, sending the case to the Seoul High Court.
The high court judged in 2013 that the Nippon Steel & Sumitomo Metal Corp. should pay 100 million won per the victim in compensation in accordance with the top court's ruling.
The Japanese steelmaker appealed the ruling, saying the verdict denied the 1965 accord.
The final ruling by the Supreme Court, however, has been delayed amid allegations that the previous government of impeached President Park Geun-hye demanded the delay on concern about frayed ties between Seoul and Tokyo.
In August this year, the Supreme Court resumed hearings on the damages suit, delivering the final verdict Tuesday.