First-class projects need salaries to match
China Daily | Updated: 2018-10-31 07:40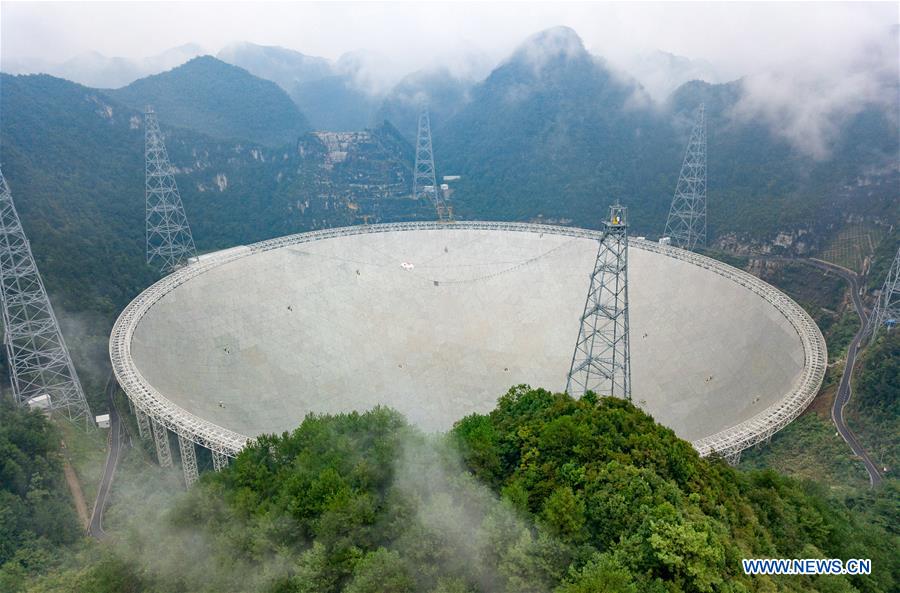 THE RESEARCH TEAM of the Five-Hundred-Meter Aperture Spherical Radio Telescope has recently been seeking to recruit leading scientists and researchers, yet the salaries being offered are not attractive. Beijing News comments:
FAST is one of the most advanced technologies of China, and only top talents in their fields qualify to work here. However, the salary for the job vacancies is far from promising: 100,000 yuan ($14,351) a year.
According to the National Bureau of Statistics, the average annual salary for researchers, technological service professionals and geological surveyors is 97,000 yuan. If a leading researcher takes a job at FAST, he or she will not be rewarded for their abilities.
It is quite common for engineers and researchers in the electronic or semiconductor research fields to get many hundreds of thousands of yuan a year, sometimes they can earn more than a million.
Actually, such a discrepancy is not a problem with FAST alone. Some scholars and researchers of basic natural sciences, such as physics, chemistry, and life science, also receive low salaries, because their research topics cannot be directly put into the market to make profit.
However, their research is essential to the technological progress of the nation as a whole, because they lay the foundation for applied sciences.
FAST has very high requirements for its staff and it is located in a remote area, far from the nearest city, and researchers must work there for a long time. They must speak very good English and some of them have to work on night shifts. It is quite difficult to find people that meet all these requirements; the low salary makes it even more difficult.
On Oct 9, a national survey shows that the national research and development fund in 2017 was 1.76 trillion yuan, 12.3 percent higher than the previous year. For some key, forward-looking research fields, more research funds should be invested in salaries to make a difference.