Beijing protests US-Taiwan interaction
By ZHANG YANGFEI/MO JINGXI | China Daily | Updated: 2018-11-01 09:09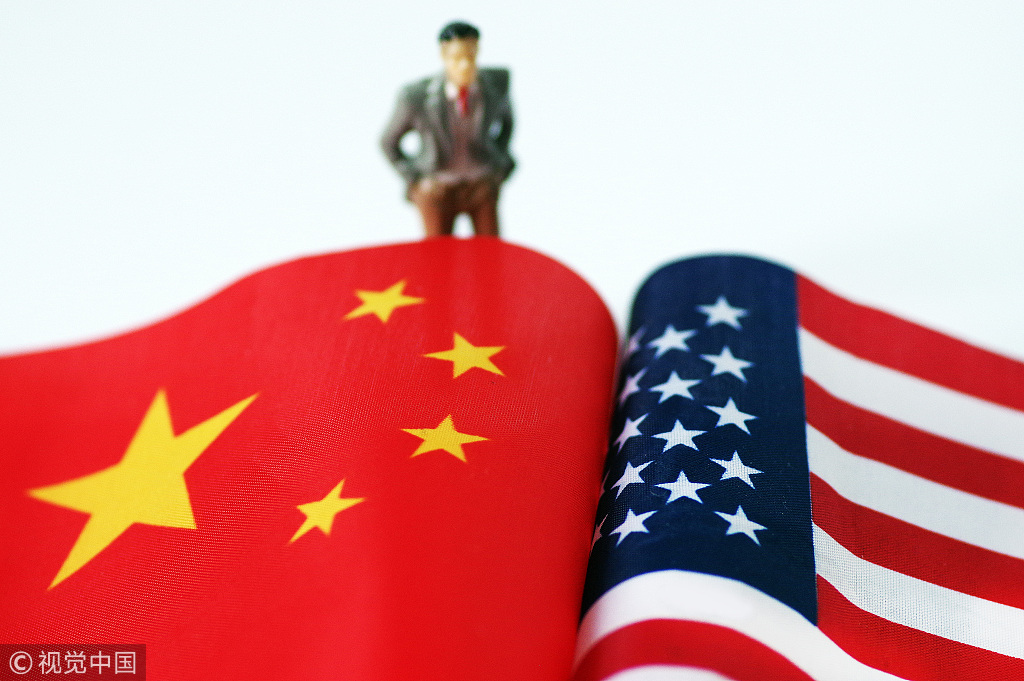 Beijing firmly opposes any form of official or military contact between the United States and Taiwan, a Chinese mainland official said on Wednesday in response to two US warships passing through the Taiwan Straits last week.
"Our position is always consistent and clear," Ma Xiaoguang, spokesman for the Taiwan Affairs Office of the State Council, said at a news conference in Beijing.
"The Taiwan question concerns China's sovereignty and national solidarity," he said. "I must stress once again that those who rely on foreign forces to build themselves up and undermine the peace and stability across the Taiwan Straits will certainly pay a price for their deeds."
It was the second time this year that the US has sent its warships through the Taiwan Straits. The first operation was in July. Military personnel on the island said the ships were making a routine pass through international waters, and that the process was closely monitored.
In another development, China expressed firm opposition on Wednesday to the presence of David Helvey, US principal deputy assistant secretary of defense for Asian and Pacific security affairs, at what was billed as the US-Taiwan Defense Industry Conference on Monday in Maryland. Helvey delivered a speech at the event, which was also attended by a deputy head of what Taiwan calls its "defense ministry".
"China firmly opposes official interactions between the United States and Taiwan in any form," Foreign Ministry spokesman Lu Kang said. "Our position on the issue remains clear and consistent."
Speaking at a regular news conference in Beijing, Lu asked the US to abide by the one-China principle and the three joint communiques and stop any form of official exchanges or military communication with Taiwan.
"We urge the US to stop arms sales to Taiwan and prudently handle the Taiwan question to avoid undermining China-US relations as well as cross-Straits peace and stability," he said.
The central government has stepped up its efforts to create cross-Straits bonds and issued a series of policies that benefit Taiwan residents.
In February, Beijing's Taiwan Affairs Office issued 31 detailed measures granting Taiwan residents equal treatment with mainlanders when it comes to education, entrepreneurship, employment and residence. Ma said that 40 cities in 18 provinces, as well as one State-owned enterprise, have issued multiple detailed measures on how Taiwan people can take advantage of the benefits.
Applications for a mainland resident card also opened in September to provide residents of Hong Kong, Macao and Taiwan greater convenience and easier access to public services, including medical services, transportation, social insurance and local housing.
On Thursday last week, the Ministry of Human Resources and Social Security released interim draft measures for Hong Kong, Macao and Taiwan residents to qualify for social insurance on the mainland.
Ma said such measures will solve the problem of double insurance that Taiwan residents have long been concerned about and will exempt them from joining the mainland's insurance plan if they are already insured in Taiwan.
National reunification and rejuvenation are unstoppable, said Liu Jieyi, head of the Taiwan Affairs Office of the State Council, at the opening ceremony of the 14th Hunan-Taiwan cooperation conference on economy, trade and culture on Tuesday.
He urged compatriots on both sides to jointly promote the peaceful development of cross-Straits relations, advance the process of peaceful reunification and realize the great rejuvenation of the nation.