Annual China-US film festival kicks off in Los Angeles
Xinhua | Updated: 2018-11-01 10:29
The 14th Chinese American Film Festival (CAFF) kicked off Tuesday at the Ricardo Montalban Theater in Hollywood in the U.S. city of Los Angeles.
More than 500 films and TV shows from both countries were presented at the festival and some will be screened in mainstream theaters in Los Angeles and San Francisco.
China's film industry has been developing rapidly in recent years, said Zhang Ping, Consul General of China in Los Angeles, at the opening ceremony, adding that China has become the world's second largest movie market, with the largest number of movie screens.
The collaboration between Chinese and U.S. film industries has not only brought prosperity to each other's development, but also brought the two peoples closer, Zhang said.
James Su, chairman of CAFF and president of Edi Media Inc., said the film festival serves as a bridge for China-U.S. cultural exchanges.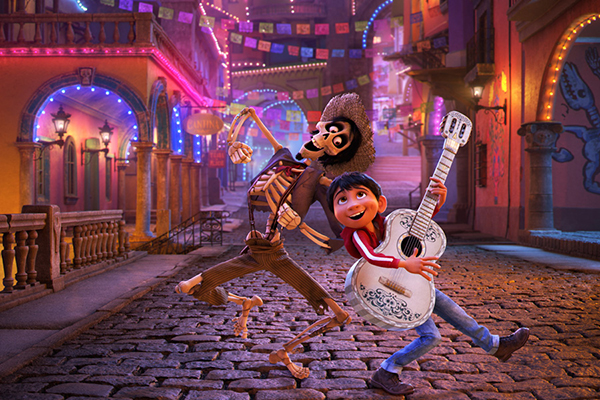 Elizabeth Dell, chairman of the International Committee of the Producers Guild of America, said the film festival will help cement understanding and friendship between both countries.
A total of 20 awards were granted to producers, actors and actresses of the two countries, including Best Film, Best Chinese and American Co-Production Film, Best Actor and Actress in Leading Roles.
The Chinese film Operation Red Sea was awarded the Best Film, while the Best Chinese and American Co-Production Film award went to The Meg.
Mayor Eric Garcetti, in a proclamation letter, announced Nov 1 as "Chinese American Film and Television Festival Day."
Anthony Gonzalez, actor of the film Coco, told Xinhua that he was very glad to see the movie -- ranked top 3 in China's September box office -- warmly welcomed by Chinese audience.
He said he expected to join more U.S.-China co-produced movies, in a bid to help cement people-to-people exchanges of both countries.
Vivian Wang, chief marketing officer of China's video streaming company iQIYI, said the company is planning to further collaborate with its U.S. partners such as Netflix in licensing content for video streaming. The company will also cooperate with THC Films next year to co-produce movies.
Founded in 2005, the Chinese American Film Festival is organized by EDI Media Inc. with the support of the China's State Administration of Press, Publication, Radio, Film and Television and the Chinese Embassy in the United States.