China Intl Import Expo could bolster China-India trade ties
By Zeeshan Shaikh | chinadaily.com.cn | Updated: 2018-11-02 11:16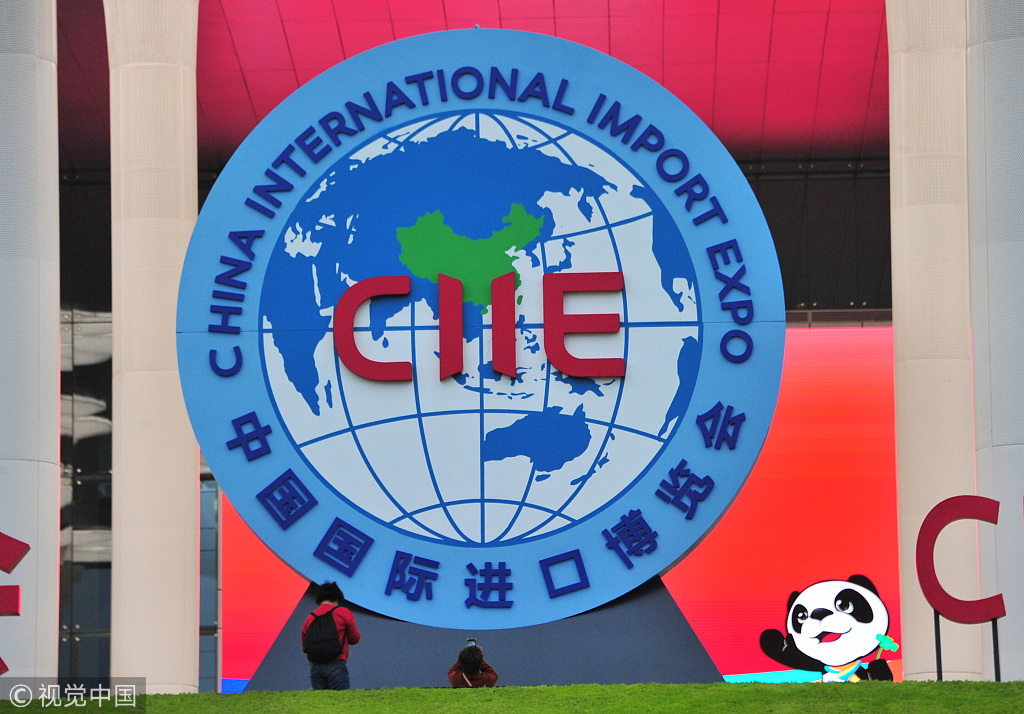 The China International Import Expo, which is set to begin in November, is seen as a symbol of a multilateral global trade system at a time when the existing global trade order is increasingly coming under strain.
The event shows China's confidence and willingness to open up its markets to the outside world and reaffirm its commitment to trade liberalisation and inclusive globalization.
While many countries will benefit from this expo, the gathering holds a special significance for bolstering China-India trade ties. The expo has the potential of ushering in a new era of trade relations between China and India, which have had cultural and economic ties for more than a millennia.
China is India's largest trading partner. The two, as fellow developing countries, have common interests in seeking equitable trade terms around the globe and with each other. As per available figures the total trade between the two countries in 2017-18 stood at $89.6 billion, with Indian exports to China of around $ 13.33 billion. Due to several reasons, Indian exports to China have not increased at the same rate as the trade between the two countries. In 2013-14 they stood at $ 14.82 billion and now have come down by close to a billion dollars to $ 13.33 billion. India's major exports to China include ores, slag and ash, cotton, organic chemicals, mineral fuels/oils, copper and its articles.
Chinese President Xi Jinping this year suggested to Prime Minister Narendra Modi that the two countries set up a new bilateral trade target of $100 billion by 2020.
Interestingly the prevalent trade tussle between China and the United States provides Indian companies the opportunity to capture the market vacated by US exports. The China International Import Expo, which will open China's market further, also provides a unique opportunity for India companies to increase their footprint in the Chinese market.
A recent study commissioned by the Indian Commerce Ministry suggested that Indian goods had the potential of capturing the Chinese commodity market vacated by US exports.
The study analysed and identified at least a 100 products where India could replace US exports to China.
Chinese Trade Minister Zhong Shan, during his recent meeting with Indian officials, also had stated CIIE was a measure adopted by the Chinese government to continue its opening up process and the event could help increase India's exports to China. China also had promised to provide concessions to Indian entities who wanted to take part in the expo, even though the trade expo is fully booked.
Many Indians complain about the unfavourable trade balance between the two countries. A lot of it is because India exports only raw materials, like iron ore and copper, to China. The deficit gap can come down with India exporting value-added goods to China. While India's manufacturing base is not as strong as that of China, Modi's "Made in India" initiative has laid the base for further strengthening India's manufacturing sector.
Further help from China, on its part, in further opening up its pharmaceutical and IT sector market, also could help India reduce the trade deficit by importing generic drugs and IT-enabled services.
While policy changes and agreements will take place in the long run, it also is imperative for Indian manufacturers to up their game and improve the quality of their products to ensure they find a footing in a competative market like China.
Zhong, has said that the expo would not be a "solo" show by China, but a "chorus" sung by many nations. Indian entities need to step up and ensure that India's voice resonates forcefully in this chorus.
The author is an Indian journalist and a fellow at the China Asia Pacific Press Center.