Best bets
China Daily | Updated: 2018-11-03 08:30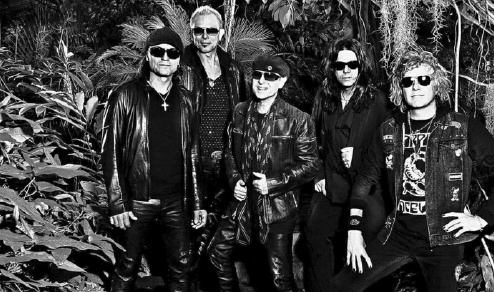 Scorpions Crazy World Tour Shanghai
Date: Nov 21 - 8 pm
Venue: Mercedes-Benz Arena (Shanghai Expo Culture Center)
Fifty years have gone by since the days the juvenile Klaus Meine, Rudolf Schenker and Matthias Jabs wandered the streets of Hannover, which was just awakening from post war paralysis, with a barrow carrying their instruments and amplifiers. In these 50 years, they have become Germany's, or rather continental Europe's most successful rock band, the living proof that not only VW, Mercedes or BMW are able to compete internationally, but classic rock music made in Germany as well. Countless bands, including the Smashing Pumpkins as well as Green Day, Korn, System Of A Down or Queensryche have covered songs by the Scorpions throughout the years. "Rock You Like A Hurricane" on its own was covered over 150 times by different musicians. Expressing a career like the one of the Scorpions in mere numbers is almost impossible. However, one number that should still be mentioned is more than 100 million records sold to date. This makes the Scorpions the most successful rock band of continental Europe by far. Countless silver, gold and platinum awards are only one side of the Scorpions' history. Another is their unabated desire to travel. No other rock band of their caliber after so many years takes to the stage as often as the Hannover natives. They have played thousands of concerts in all corners of the planet. There was the 1989 "Moscow Music Peace" festival, where the Scorpions ultimately conquered Russia, inspiring Klaus Meine to write the track that not much later became the theme song to the Iron Curtain's final fall: "Wind of Change".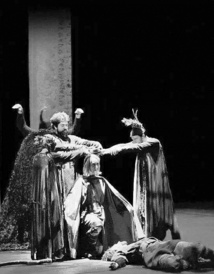 TNT Theatre Britain: Macbeth
Date: Nov 15-17 - 7:30 pm
Venue: Beijing Longfu Theatre
A dark thriller as well as a profound study of the nature and allure of evil, "Macbeth" was TNT theater Britain's first Shakespeare production and the troupe has presented the play in 31 countries worldwide since its premier performance in 2000. This full-blooded production unleashes the vital power of Shakespeare's dark masterpiece, blending a highly physical style, a well-integrated musical score and a dynamic interpretation of the Shakespearean verse that has generated enthusiasm from audiences and critics alike. As with many of Shakespeare's works, the plot is universal. A warrior - Macbeth - encounters three witches who predict that one day he will be king. Unable to resist the temptation, Macbeth and his wife secretly murder the king and claim the crown. To hold onto power they will kill anyone who stands in their way, even their best friend. But their evil comes back to haunt them as ghosts and witches rise against them and a good warrior escapes their clutches to claim revenge for the slaughter of his family. The Macbeths meet a just and terrible end that is amplified by madness and despair.