长江禁捕 (chángjiāng jìnbǔ): Yangtze River fishing ban
China Daily | Updated: 2018-11-06 07:43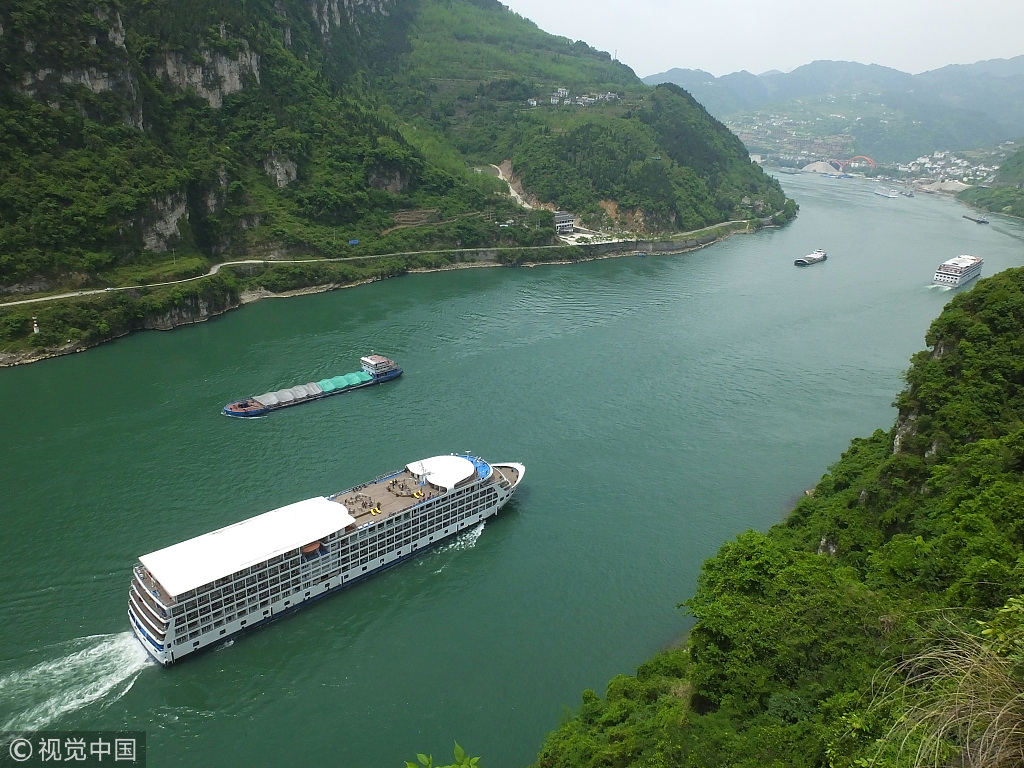 China will launch a perennial fishing ban in stages in the Yangtze River to deal with the continuing decline of aquatic life, Minister of Agriculture and Rural Affairs Han Changfu said at the Yangtze Biological Resources Protection Forum, which was held in Wuhan, Hubei province, on Nov 3-4.
Recently the State Council, China's Cabinet, issued a document on enhancing the protection of aquatic life in the Yangtze River that included a year-round ban on all fishing in the Yangtze and the tributaries and lakes connected to it by 2020.
Regarded as a cradle of China's freshwater fish species, there used to be more than 30 billion fish fry in the 1950s, but now the number is only 100 million, due to the influence of human activities. Many species that live in the river are endangered now, with some on the brink of extinction.
According to Han, a pilot fishing ban will be launched in 332 aquatic life conservation areas along the river and then the perennial fishing ban promoted along the full length of the river. The fishing ban aims to rehabilitate the Yangtze River's aquatic life, and promote the grand protection of the Yangtze River, with the aim of significantly improving the ecology of the Yangtze River by 2035.
A compensation system will be established for fishermen who lose their livelihood.