Singapore seeks ways of assisting Myanmar in displaced persons repatriation
Xinhua | Updated: 2018-11-06 11:09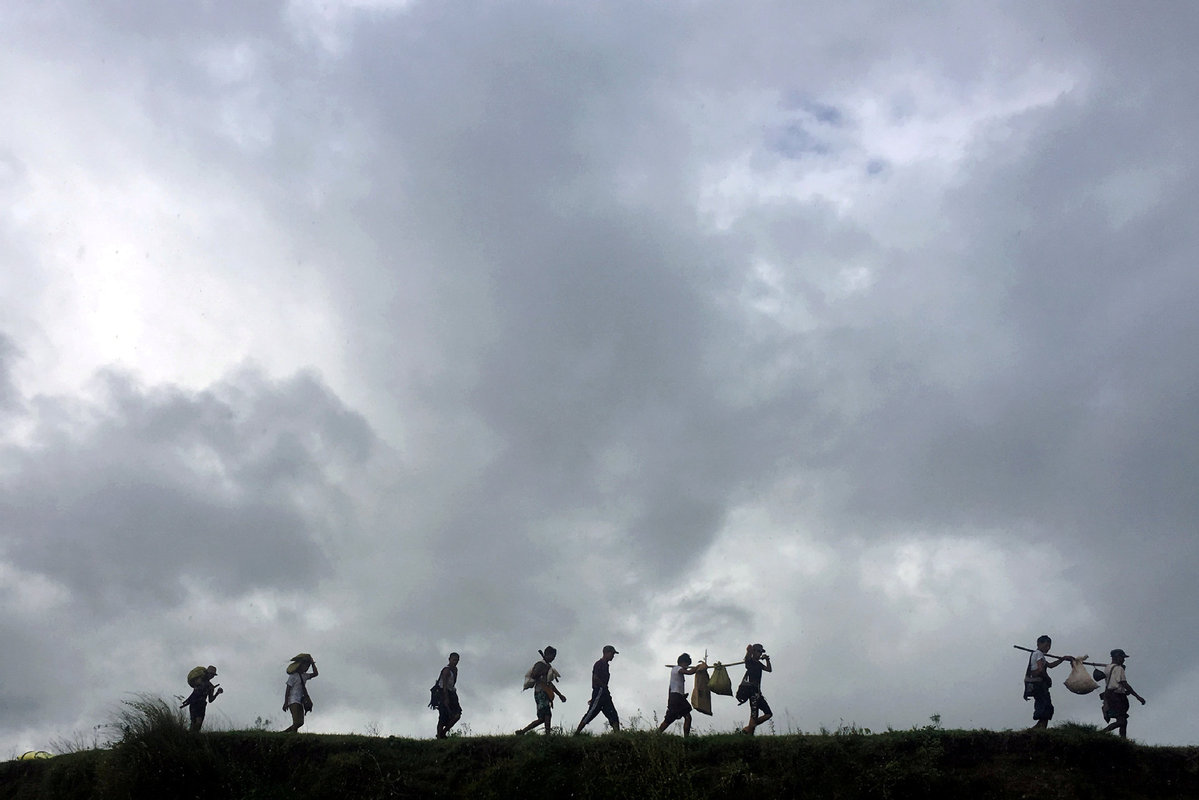 YANGON -- Singapore, the current chair of the Association of Southeast Asian Nations (ASEAN), is seeking ways for the country as well as ASEAN to assist Myanmar in its repatriation process of displaced people from Bangladesh, Myanmar News Agency reported Tuesday.
Views were exchanged over the repatriation process between Myanmar State Counselor Aung San Suu Kyi and Singapore Foreign Minister Vivian Balakrishnan in Nay Pyi Taw Monday who was on a one-day working visit to Myanmar.
Suu Kyi briefed Balakrishnan on the recent development in Rakhine state including the measures taken by the government for the repatriation of verified displaced persons in mid-November as agreed at a recent meeting of joint working group between Myanmar and Bangladesh.
Myanmar said it will receive back the first batch of 2,260 displaced people from Bangladesh starting on Nov 15.
Homes, health clinics, water supply, reception counters and staff quarters as well as power lines and renovated roads are ready w
ith the Ngakhuya and Po Khaung reception centers for accepting the returnees.
Myanmar and Bangladesh agreed in August for early repatriation of displaced persons from Myanmar's western state who fled to Bangladesh because of violence.
Myanmar has also been inviting cooperation from home and the international community to help the country rebuild and resettle the conflict-torn Rakhine state.
The Arakan Rohingya Salvation Army (ARSA) extremists launched repeated attacks on police outposts in Rakhine state on Aug 25 last year, displacing a vast number of residents to areas bordering Bangladesh.