Premier: China to further open up financial sector
By Hu Yongqi | chinadaily.com.cn | Updated: 2018-11-06 16:29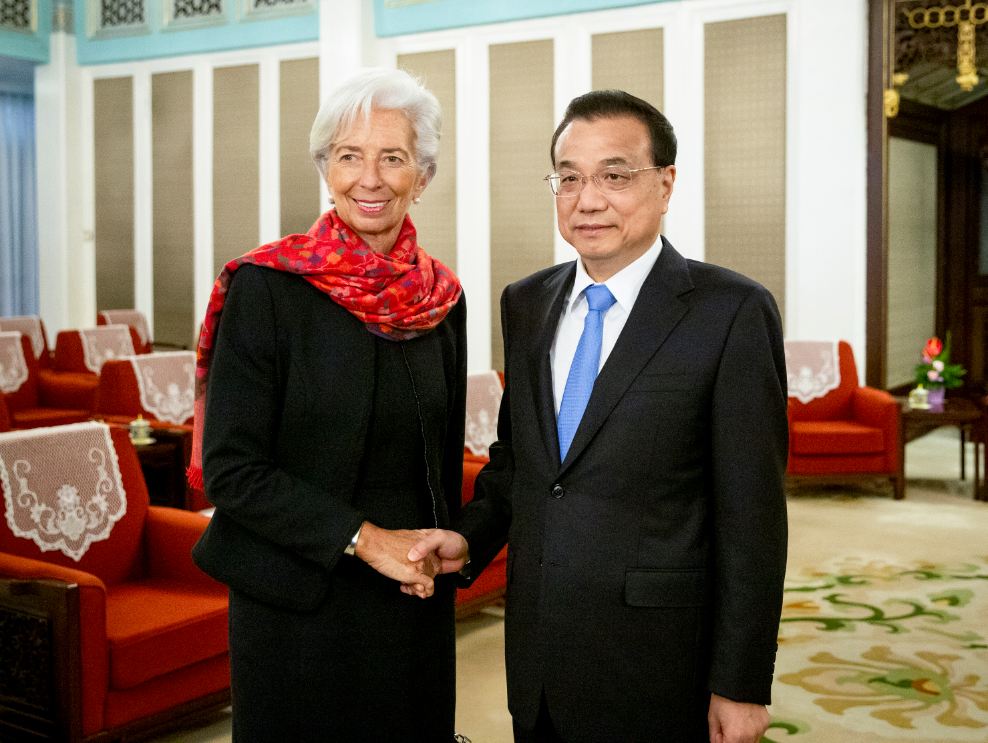 China is to further open up its financial sector in an orderly and independent way, especially in banking, securities, funds and futures, while maintaining financial stability, Premier Li Keqiang said on Tuesday.
He made the statement in a meeting with International Monetary Fund Managing Director Christine Lagarde in Beijing.
Against a backdrop of increasing complexity of the global economy and protectionism, China is willing to maintain closer exchanges with key international organizations, including the IMF, to promote global economic cooperation and free trade and inject momentum into the recovery process of global economy and financial stability, Premier Li said.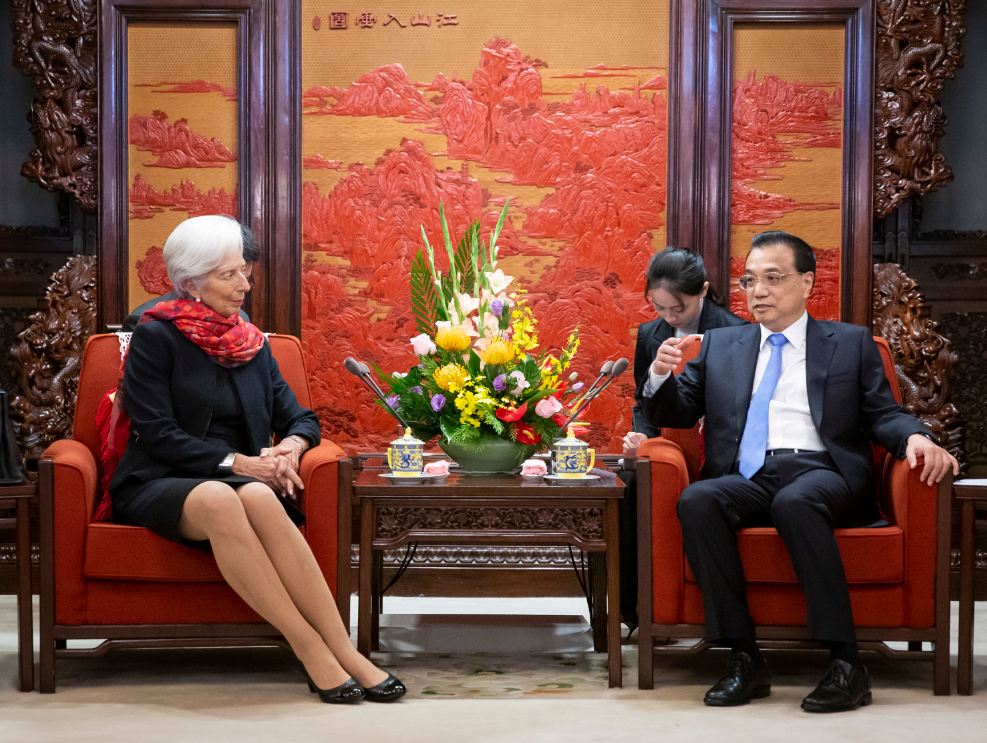 The country will conduct greater reduction in tax, fees and administrative streamlining to reduce market costs, and more targeted supports will be given to private enterprises and small and medium-sized enterprises, Li said.
Lagarde said the IMF has felt China's firm support for free trade and further opening-up, and is excited about the country's proceeding with reforms and opening-up, especially the targets, timetable and subareas for the financial market. The IMF is ready to strengthen exchanges and communication with China to safeguard international financial stability and the sustainable development of the world economy, she said.
Lagarde came to Beijing to attend the third "1+6" Roundtable, a dialogue hosted by Premier Li to meet with leaders of six key international organizations, such as the World Bank and the World Trade Organization.