Canberra can reboot ties by showing fresh mindset: China Daily editorial
China Daily | Updated: 2018-11-06 20:19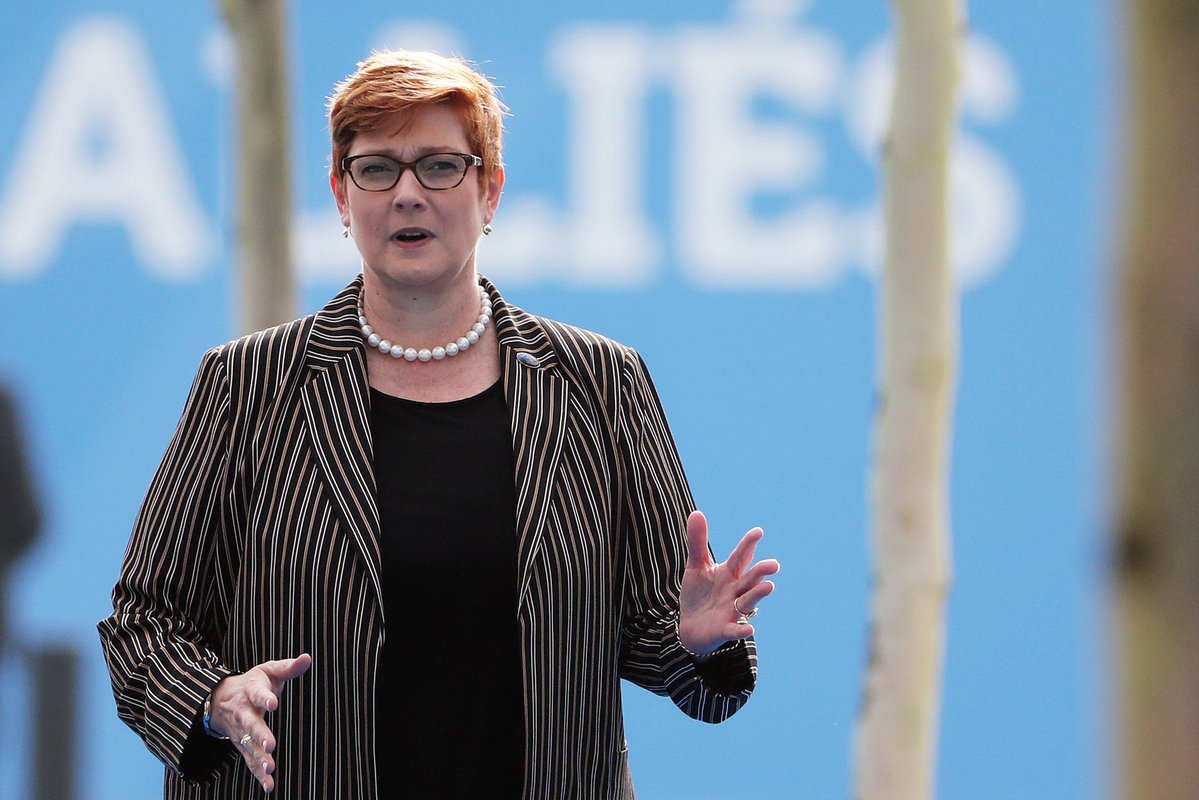 Australian Foreign Minister Marise Payne's visit to China, which starts on Wednesday, is clearly a positive move taken by the two sides to reset bilateral ties. With a new government taking office in Canberra in August, the two countries are now in a better position to mend broken fences and recalibrate their cooperation.
Payne's visit, the first official Australian ministerial visit in 18 months, will help defuse the lingering suspicion and anxiety that have stalled high-level contacts.
Although the two sides have had brief exchanges when their diplomats met on multilateral platforms in recent months, there is no denying the fact that relations between the two countries have remained strained since last year.
But since August, members of Australian Prime Minister Scott Morrison's government have made positive remarks about China, showing a willingness to make a departure from the much criticized China policy adhered to by the previous administration. In a policy speech last week, Morrison described Australia's economic relationship with China as "vitally important".
Against such a backdrop, the resumption of high-level China-Australia contacts is only natural. China has repeatedly said there is no fundamental difference between the two countries and Australia needs to discard the Cold War mentality which views China as an adversary, rather than a cooperative partner. This attitude was once again on display with the recent allegations that Huawei and ZTE would compromise the security of Australia's 5G network if involved.
There are undoubtedly differences between the two sides on a number of issues, most pertinently those that China regards as touching on its core interests.
The two sides need to create a cordial atmosphere to break the ice and build more mutual trust so that bilateral cooperation can be expanded and bring more benefits to both countries.
By demonstrating a fresh mindset and looking to the larger picture of China-Australia ties, the Morrison government can rebuild relations with China. Today, most Australians would not deny their country owes much to China for their country's economic prosperity over the past years.
That a delegation of 150 Australian exporters is in Shanghai this week attending the China International Import Expo reinforces that fact, and offers just one example of how China's further opening-up can provide new opportunities for Australia.