New standard will hopefully put an end to poisonous playgrounds
China Daily | Updated: 2018-11-07 08:25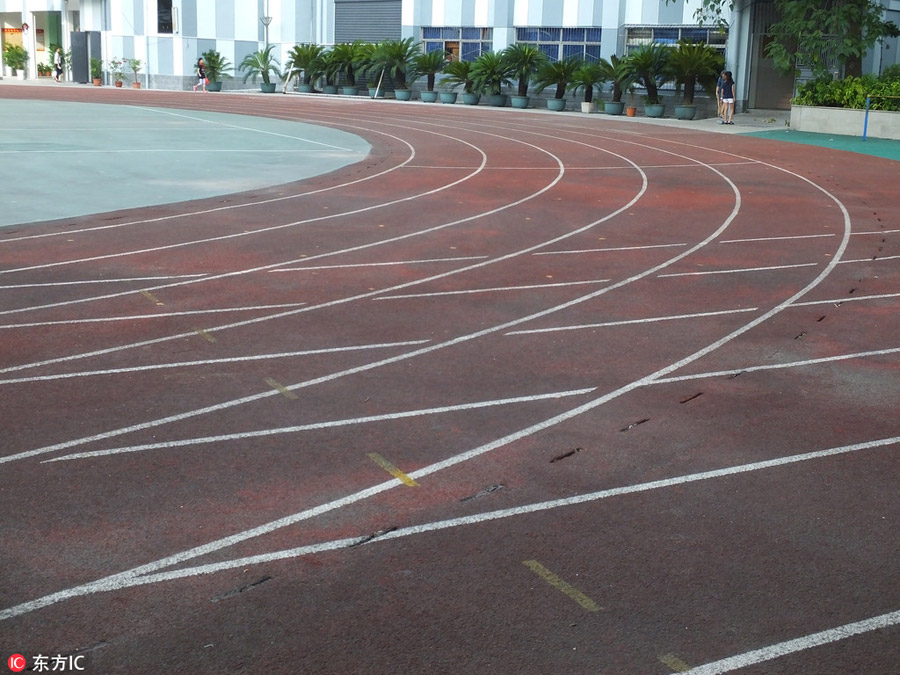 A NEW COMPULSORY NATIONAL STANDARD on the synthetic paving materials for primary and middle school playgrounds came into force on Thursday. Shenzhen Evening comments:
Over the past four years, as more and more schools have opted to build new playgrounds paved with visually pleasant synthetic materials, often bright red and green, the flaws of the old national standard, which was drawn up as a reference rather than one to be enforced, have become evident.
Substandard synthetic materials containing dozens of kinds of hazardous materials have caused allergies, nausea, nosebleeds and dizziness.
As long as the builders ensured a new playground met the standard, which only limits the amounts of seven hazardous materials, the project would be approved, even though the materials used might pose a risk to students' health.
This led to the old national standard becoming an excuse for builders, quality inspectors, schools and education authorities to pass the buck, even after students were hospitalized after inhaling the toxic fumes emitted by playground materials.
The new compulsory national standard should put an end to the irresponsible practices of the past. With a larger set of technical specifications covering all possible emissions from the synthetic materials used for playground paving, the standard, if strictly enforced, will offer kids protection from injury while guaranteeing the playground paving is environmentally friendly and not a health hazard.
However, the new standard will drive up the cost of playground paving. In fact, as the experience of the past shows, a dirt playground with hardened natural soil surface mixed with sand and coal cinders, which is still used in some developed countries, is enough to meet the needs of children's safety, while being cheaper to build and maintain.