Morocco thwarts 68,000 illegal immigration attempts in 9 months
Xinhua | Updated: 2018-11-09 09:46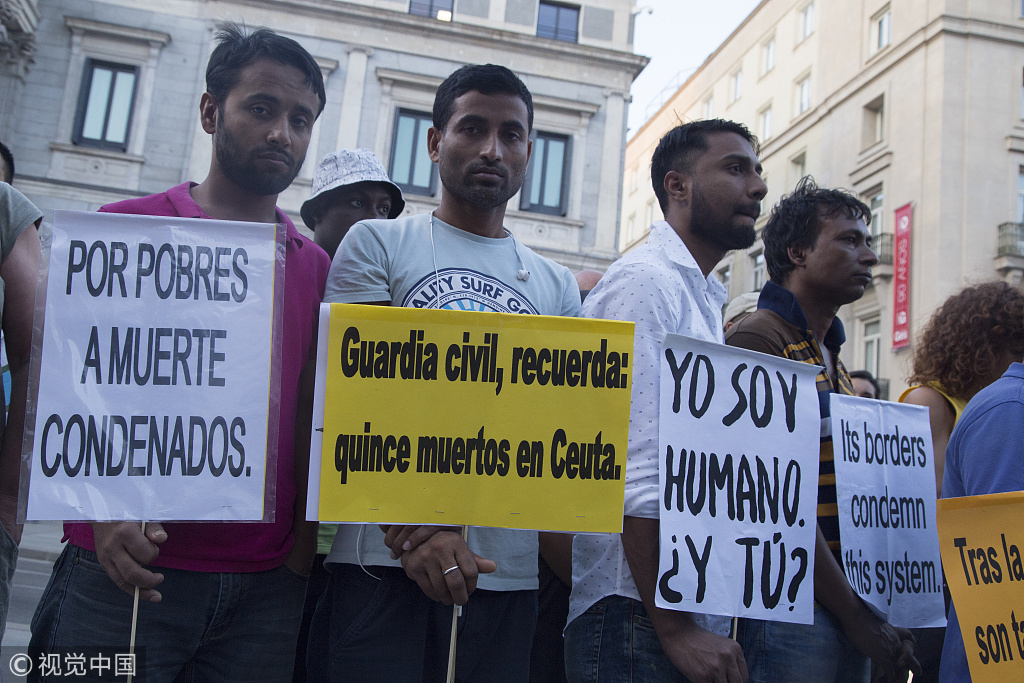 RABAT - The Moroccan authorities have foiled some 68,000 illegal immigration attempts between January and September, said Morocco's Interior Minister Abdelouafi Laftit Thursday.
During the first nine months of 2018, a total of 122 trafficking networks have been busted, Laftit was quoted by official MAP news agency as saying.
Since 2002, more than 3,300 criminal networks were dismantled and some 2,000 boats carrying illegal immigrants were seized, the report noted.
The minister said that security authorities have increased efforts to counter trafficking and smuggling networks, which use sophisticated means to transport illegal immigrants.
Some 50,000 migrants living in Morocco have benefited from the two phases of the operation to regularize their status, representing about 85 percent of the total number of applications submitted by foreigners of 113 nationalities, the report said.