Into the melting pot
By Allywin Chew in Shanghai | China Daily | Updated: 2018-11-10 11:23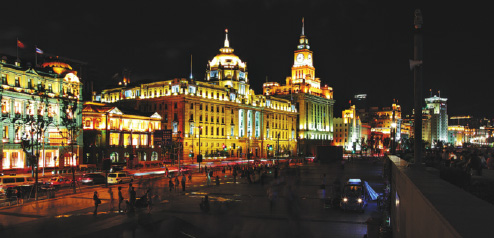 As one of the most cosmopolitan cities in China, there is something for everyone to experience in Shanghai
Editor's note: With the China International Import Expo scheduled to end today, here's an overview of what the event's cosmopolitan host city of Shanghai has to offer to visitors.
Be it from the mouths of foreigners who have lived here for a few years or from stories on travel websites, one of the most common qualities that people list about Shanghai is the infectious energy that courses through the city.
For some, this energy is defined by the way of life - Shanghai is a city that never sleeps. In the day, the streets are always bustling with people from all over the world. After all, the city has long been China's most cosmopolitan city, having been the epicenter of trade and cultural exchange between Chinese and foreigners since the city was forced to open its door to the world in 1843 after the First Opium War (1840-42).
Shanghai's ubiquitous delivery people can be found on the roads even past midnight, rushing from point to point on their trusty electric scooters to satiate the hunger of night owls. Even before the break of dawn, pensioners can be found gathering in parks, ready to kick start their day with a tai chi session.
For others, this energy is generated from the friction between the contrasts the city has. Indeed, it does not take long for one to realize that Shanghai's charm lies in it being a binary of old and new.
Related Stories