消防救援衔 (xiāofáng jiùyuán xián): Fire and rescue service ranks
China Daily | Updated: 2018-11-12 07:49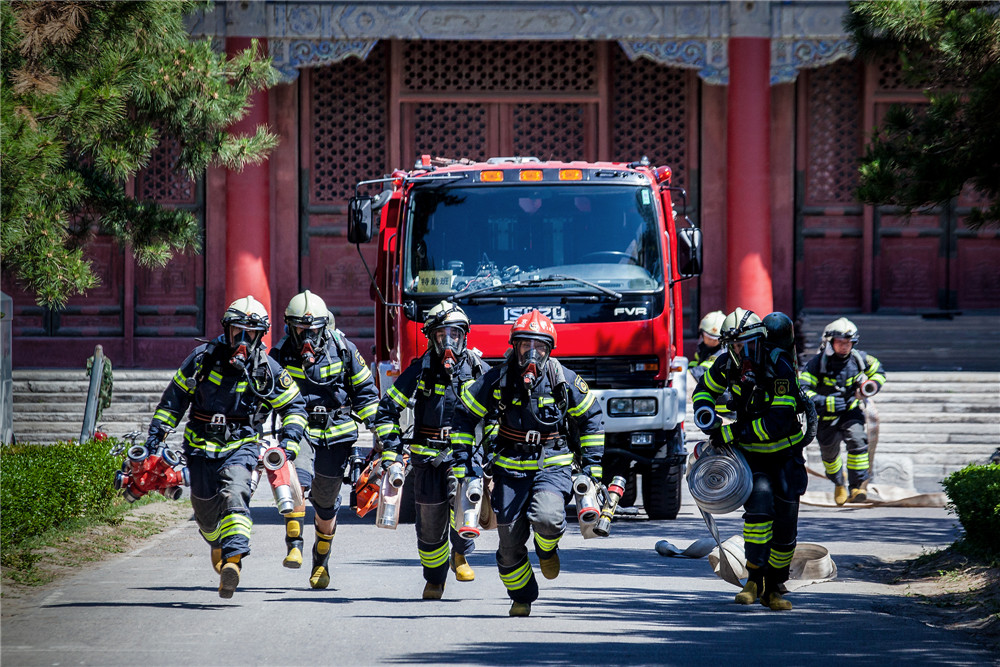 In October the Standing Committee of the National People's Congress reviewed and approved the country's firefighting and rescue ordinance. The document, which came into force on Oct 27, established a new system of ranks for the fire and rescue service.
The State Council, China's Cabinet, subsequently released a document on the insignia for the different ranks and how these should be displayed on firefighters' uniforms. These came into effect on Nov 8.
The new firefighting ranks have been introduced as part of the reform to transform the Chinese fire departments and armed forestry police into a national fire and rescue force. The new system of ranks also aims to give firefighters a greater sense of pride and responsibility.
The State Council document stipulates the designs of the new insignia and the badge for the fire and rescue service. The pattern of the badge symbolizes that the national fire and rescue service is a professional team under the leadership of the Communist Party of China, whose role is to safeguard people's lives and property and guarantee social stability.
The newly established Ministry of Emergency Management is responsible for the all-round management of the fire and rescue service.