Xiaozhu funding stimulates home-share market
By Fan Feifei | China Daily | Updated: 2018-11-12 10:34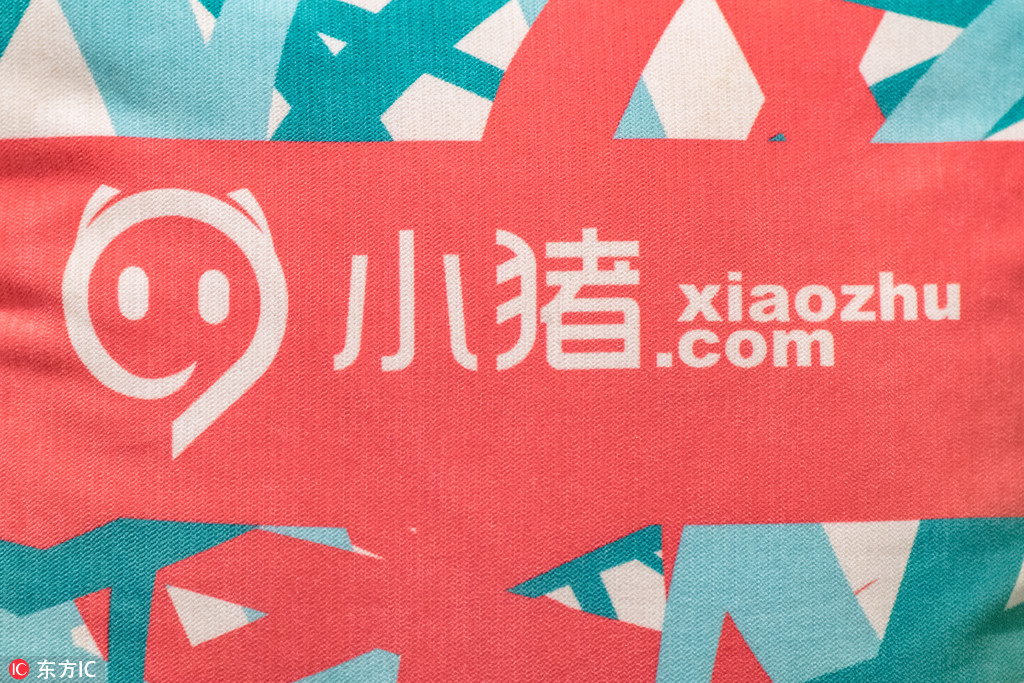 China's burgeoning and fiercely competitive home-share market received a fresh shot in the arm when Xiaozhu Inc, an online booking platform, secured around $300 million in its latest round of funding on Oct 10.
Often dubbed China's answer to Airbnb, Xiaozhu found new backers in Yunfeng Capital, co-founded by Jack Ma, executive chairman of Alibaba Group Holding Ltd, and Advantech Capital, which jointly led the funding round.
Other investors included GIC, Singapore's sovereign wealth fund, Joy Capital, Morningside Ventures, and Capital Today. They were advised by TH Capital.
The new fund will be invested in expanding Xiaozhu's global network and to develop a smart home internet of things or IoT system, according to Chen Chi, co-founder and CEO of the startup founded in 2012.
Xiaozhu will leverage the home-sharing platform to allow more people to benefit from the booming sharing economy, Chen said.
It will also offer value-added services ranging from housekeeping to home interior photography, so as to improve the look and feel of properties for would-be renters.
"By building a smarter service chain, Xiaozhu will seek to provide shared home users with a safer, more reliable and convenient living environment globally," said Chen.
Xiaozhu now has over 500,000 listings in more than 650 cities across the globe, he said.
The company announced a global strategic partnership with Booking's online reservation platform Agoda in March and a strategic partnership with Alibaba's travel brand Fliggy in May to expand its global network, share properties, and promote post-pay services.
In May, Xiaozhu joined hands with fintech giant Ant Financial Services Group to promote facial recognition technology for smart door locks in 40 cities nationwide, to ensure the authenticity of users.
In November 2017, the startup received $120 million in a funding round led by Yunfeng Capital, which helped make it a unicorn, or a startup with a valuation of $1 billion or more.
"Xiaozhu has witnessed and interpreted well the rapid development of China's sharing economy. The short-term home-sharing platform is still at its nascence, but has huge growth potential," said Zhang Xinhong, director of the Sharing Economy Research Center, which is part of the State Information Center in Beijing.
Home-sharing, a concept hugely popular in Western countries, has not been an easy sector for overseas firms in China. Chen said in a statement last year that only local companies with a strong domestic market focus can hope to gain leadership in the Chinese market.
China's home-sharing market is surging, thanks to the fast-growing middle class and increasing popularity of home-stays as a novel form of accommodation.
Market transaction volume surged nearly 71 percent year-on-year to about 14.5 billion yuan ($2.1 billion) last year. The figure is expected to reach 50 billion yuan in 2020, according to an SIC report.
Before Xiaozhu, its competitor Tujia raised $300 million in Series E funding round in October 2017. Tujia is backed by Chinese online travel booking platform Ctrip.
To cater to Chinese travelers, Tujia lists more than 1.2 million homes across 400 Chinese cities and 1,037 overseas destinations. It offers apartments, homestays, villas and other travel services ranging from family tours, business travel, vacations, team-building tours to short-term transitional renting.
For its part, Airbnb is also beefing up its presence in China. Nathan Blecharczyk, chairman of Airbnb China, said in an earlier interview to China Daily that China has been Airbnb's fastest-growing market, and the country is also Airbnb's second fastest-growing outbound tourism market.
The company will expand its operations to several key cities and regions before this year-end as China is projected to emerge as the largest source of tourists for Airbnb by 2020.
"The authorities should step up efforts to formulate standards for the emerging market and implement detailed safety rules, in cooperation with sharing accommodation providers. That kind of approach will help the healthy and orderly development of online short-term rental services," said Lai Zhen, an analyst at market research firm iResearch.