军事政策改革 (jūnshì zhèngcè gǎigé): Military policy reform
China Daily | Updated: 2018-11-16 07:31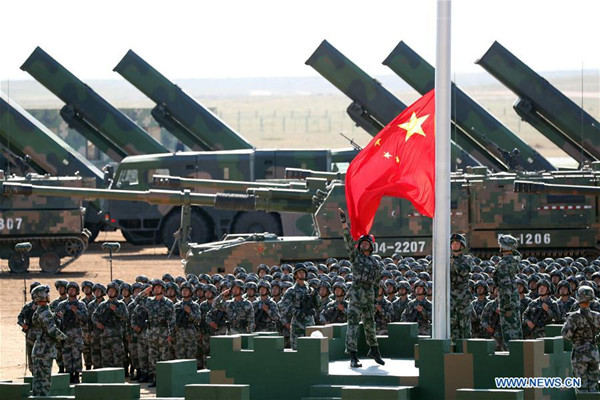 Speaking at the Central Military Commission Policy System Reform Work Conference held in Beijing on Tuesday and Wednesday, President Xi Jinping, who is also general secretary of the Communist Party of China Central Committee and chairman of the Central Military Commission, stressed the significance and urgency of promoting reform of the military policy system.
Xi stressed the institutional system for military policy adjusts military relations, regulates military practice, guarantees military development, and reform of the institutional system is of great significance to turn the Chinese army into a modern force.
The institutional system is expected to meet the practical needs of military building and governance in the new era and reflect the requirements for the management of military affairs.
He said the reform should regulate military practice and guarantee military development.
The reform should meet the demands of the national security strategy, and the military strategic guidance system should also be innovated, he said.
He also called for improvement of the military policy human resources system to establish a professional personnel system for the military and guarantee better treatment.
The reform should focus on improving the military's combat readiness.