Private companies ready to take up the gauntlet
By Zhou Wenting in Shanghai | China Daily | Updated: 2018-11-17 12:40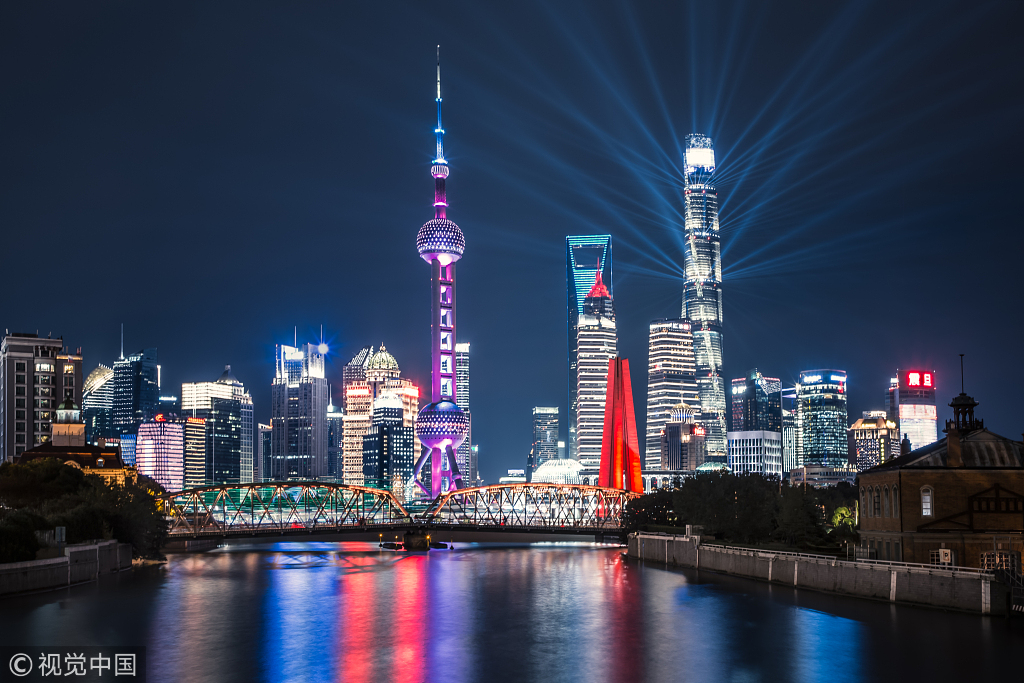 Entrepreneurs in Shanghai have vowed to integrate high-quality resources and bring their advantages in technology and innovation into full play, to contribute to the city's attempt of building itself into a scientific innovation center with global influence.
Private entrepreneurs from the city said that President Xi Jinping's recent speech on private enterprises has given the community strong confidence that it can contribute to the city, the country's overall development, and ongoing efforts to improve people's livelihoods.
Guo Guangchang, chairman of the Shanghai-based conglomerate Fosun International, said that Xi had noted that "private enterprises and private entrepreneurs belong to our own family", making them feel reassured.
As a participant, witness and beneficiary of the country's reform and opening-up, Fosun firmly believes and holds optimistic attitude about the Chinese economy, and will continue to resonate with the country's development and social progress and comply with the requirements of the times, Guo said.
"Xi also pointed out six measures targeting core problems that the private economy faces. Each of them is a powerful energy injection for the vitality of the private economy," he said.
At a meeting with some representatives of private businesses, President Xi reinforced the message in Beijing on Nov 1 that China will unswervingly encourage, support and guide the development of the nonpublic sector.
"I felt heartened when President Xi said that private businesses have played an indispensable role in pushing forward the country's economic development since the reform and opening-up 40 years ago and helped the country create a 'China miracle'," said Chang Zhaohua, chairman and CEO of Shanghai MicroPort Medical (Group) Co. He was one of the representatives who participated in the meeting with Xi.
MicroPort, established in the Zhangjiang National Innovation Demonstration Zone in 1998, has developed into an innovative multinational group, specializing in medical devices, with production as well as research and development bases in the United States, France, Italy and Dominica.
Tan Limin, CEO of Shanghai Westwell Information and Technology Company Ltd, a startup specializing in artificial intelligence established in 2015, said that President Xi attached great importance to scientific and technological innovation and mentioned AI in his speech multiple times.
"The biggest advantage of the private economy is its strong innovation ability, which can constantly adapt to changes in the market environment," Tan said.
"We hope that we can make every effort to contribute our AI competitiveness to the country to become a power in science and technology."
Tan said that AI development is inseparable from application in different scenarios. He suggested the government set up a platform where tech startups can work with traditional industries looking for a boost from AI.
Wang Yu, president of Shanghai Yuking Water Soluble Material Tech, which sells its products to medicine producers in more than 100 countries, said that he anticipated that small private businesses, with core competitiveness in strategic emerging industries, could obtain more help from the country so that they can better represent China's power in the international arena.
The Shanghai government released a document regarding better support for the development of private economy on Nov 3. One of the measures was to offer 30 billion yuan ($4.31 billion) to relieve financing difficulties of small and medium-sized private enterprises
Related Stories