Henkel attributes success to high standards
By Wang Ying in Shanghai | China Daily | Updated: 2018-11-20 09:41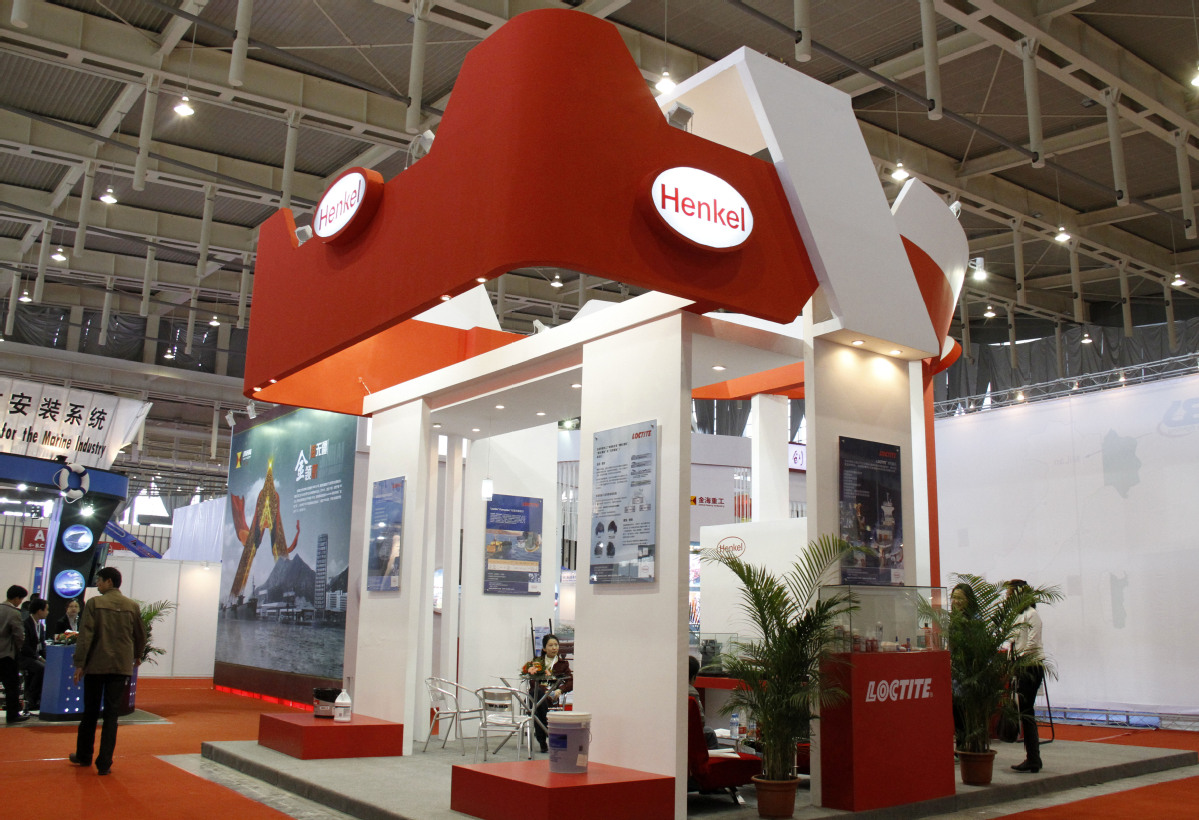 Editor's Note: This year marks the 40th anniversary of China's reform and opening-up. China Daily interviewed top executives of well-known multinational companies for their views on the country's socioeconomic development.
Safety, quality, productivity, efficiency paramount to German chemical giant
Please use three words to describe China's changes in the past 40 years.
Unprecedented: Even though I have lived all over the world and I am a student of history, I have never seen anything quite like what has happened in China in the last 40 years in terms of the rapid pace of development.
Innovative: When I first came here, when I was shopping or having coffee, seeing everybody paying with their phones, I wondered what was going on. We used to pay with cards or in some places with cash. This to me is innovative. I can catch a train and go to Beijing in such a short period of time - only five and a half hours. This is unbelievable to me. There have been many innovations here in the past 40 years.
Open-Minded.
Henkel is currently operating five plants equipped with its manufacturing execution system, including the Shanghai based Dragon plant - the world's largest adhesives plant. How is the system improving efficiency and driving industrial upgrade?
We have been operating in the Chinese mainland for more than 30 years. From my perspective, Dragon is a vote of confidence in the future.
If we want to be successful as a global leader in terms of brands and technology - which is our vision - we need to be ready for action. China is no doubt the future for us.
We have 188 manufacturing sites all over the world and Dragon is the largest single plant. Outside China there is a misconception that the country's success is built on low-cost labor. In fact, I think the success of Henkel in China is built on the same things we do elsewhere in the world. Safety, quality, productivity, and efficiency are absolutely paramount to us.
The manufacturing execution system is pioneering in China and will now roll out to the rest of the world. This is perhaps in contrast to the old days, when things were developed in Germany and exported to China.
What's the biggest challenge China faces today and how can the country overcome it?
The balance between economic development and a healthy environment is the biggest factor I see for China. There is a clear direction and determination to do something about this. But it only comes with innovative development, whether it is electrical vehicles, recycling, or a new form of energy. All these things will need to take place if China is going to continue to grow in the way it has.
How has your company benefited from the country's reform and opening-up policy?
China is currently the third-largest market for Henkel after the United States and Germany. We benefit significantly from the growth in the automotive, consumer goods and electronics sectors, among others.
We have built significant business here. Today, we have more than 5,000 employees and 29 different sites in China, including manufacturing factories, offices and research and development centers.
Has competition intensified between your company and Chinese companies?
I have different ways of looking at this. If you look at the history of Henkel in China, specifically at automotives, we used to supply European-type technologies based on European raw materials to European manufacturers based in China.
Now, we have the opportunity to use Chinese raw materials to supply customers in China. So, the raw materials sector based in China is growing and developing in a rapid way, which is good for the Chinese economy, but probably good for the environment as well, with fewer imported raw materials from North America or from Europe.
We can see a big opportunity in terms of the supply base. There has been rapid growth in Chinese customers, which gives us a great opportunity.
I think competition is healthy as long as it is fair. We have quite high standards on the environment, safety and quality. We hope our competitors can behave in a similar, environmentally friendly and ethical way. We welcome competition, which can make us sharper and stronger and more effective.
How do you view China's role in the world today?
The Belt and Road Initiative, and President Xi Jinping's speech in Davos, about globalization and opening up barriers to world trade, are extremely important. I think China has a crucial role to play not just in the Asia-Pacific region, but also globally.
Could China's experiences and practices be used to solve global problems?
What is encouraging to me is that China, with its Belt and Road Initiative, stands to play an active role on a global stage. I think that is good for the world. To me it is particularly concerning at a time when other countries are withdrawing from the globalization path. It is good to see China's significant leadership in global matters.
What measures are needed if China wants to deepen reforms?
As for ongoing aspects, I would like to see a continued focus on sustainability. China has somehow developed from a focus on mass production to emerging as a more innovative economy. That is a real plan that aligns with our vision for the country.
What is the most unforgettable experience you have had in China?
Going to the Great Wall of China. I have been there twice.
I have traveled a lot in my life. Sometimes you see a sight from pictures or on the TV, but when you see the real thing, it is disappointing. The Great Wall is unbelievable and we had perfect guides.
I was on the Great Wall of China. It was everything that I could not have expected.
Henkel has a memorial stone that we rebuilt on the Mutianyu section of the Great Wall in 1988. We are proud that Henkel has been in the Chinese mainland since 1988.
Apart from economic development, what progresses in other fields have you witnessed in China in the past 40 years?
I think China is far more advanced in e-commerce and other aspects than many other places. On a trip, we were sitting in a Chinese restaurant listening to Western country music, next door to a Starbucks. These global aspects are all happening in Shanghai. They are genuinely Chinese, but people speaking in English, listening to US music and drinking US coffee, all coming together.