Fujifilm excited by the 'unlimited potential' of Chinese health market
By Liu Zhihua | China Daily | Updated: 2018-11-20 09:46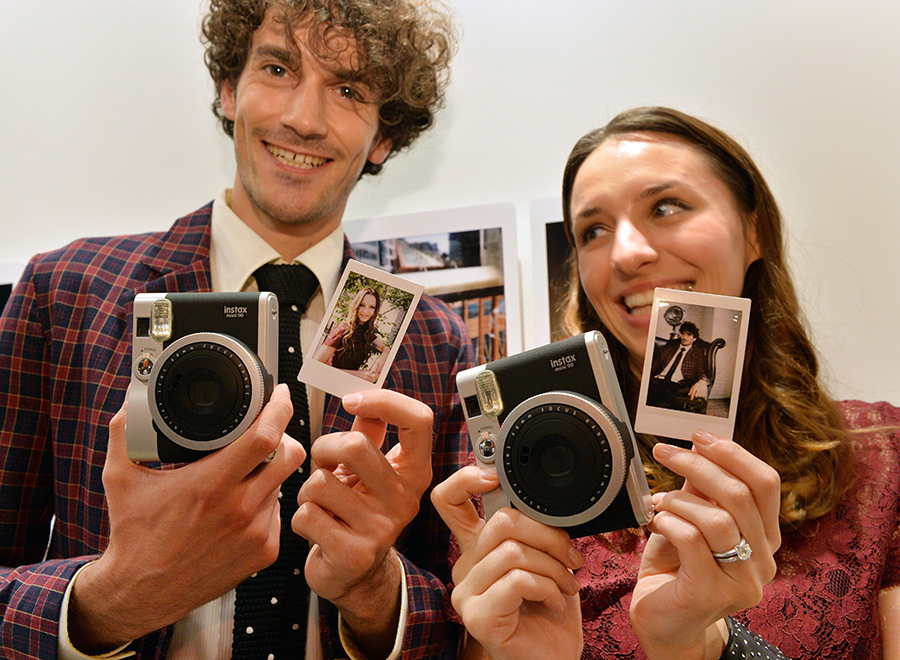 China's further opening-up will "undoubtedly" provide tremendous business opportunities to foreign companies, and Fujifilm is extremely confident with its business prospects in China, the Japanese company said.
"President Xi Jinping's keynote speech at the opening ceremony of China International Import Expo told us China would become more and more open, and foreign companies would have more freedom to make the most of business opportunities in Chinese market," said Hironobu Taketomi, president of Fujifilm (China) Investment Co Ltd, the company's Chinese arm.
"We see the CIIE as a symbol of China's further opening-up and supporting global trade. For us, that definitely means more market potential to tap in China."
The Tokyo-headquartered firm, once synonymous with photography, has undergone a widespread strategic transformation since 2001, after digital pictures took off, and its profitable film development business impacted.
Today, Fujifilm is a technology-driven company that operates in multiple industries, from the familiar fields of printing, x-rays and optical components, to new areas for the firm, such as healthcare, new materials, regenerative medicine and even cosmetics.
So for Taketomi, the expo proved a great chance for Fujifilm to display its new corporate image to the world, and how it can dovetail with some of China's national initiatives.
"Healthcare is the most important business field for Fujifilm, and we manufacture a wide range of medical devices, applications and medicines," he said.
"The Chinese healthcare market has unlimited potential to be unleashed under the Healthy China 2030 initiative ... we are to carefully select and design products that echo with the initiative, before we launch them in China with specific marketing and sales strategies tailored for different products."
He added that Fujifilm also attaches great importance to the Chinese market, for its artificial intelligence cancer diagnosis and treatment solution, which is still under development.
The project was launched about two years ago simultaneously in Japan, China, the United States and European Union, and unlike the past, Taketomi said it is likely the product could land in China first.
"The Chinese government is making more efforts than others to push forward AI development and application, and China has a large amount of data (to develop the AI product)," he said.
"For such reasons, our AI product is very likely to be launched in China first, although in the past new medicines or healthcare products often got approved and launched in the US first."
To Taketomi, the secret to success in China is to treat the market uniquely.
"The Chinese market has its model of growth, and Chinese customers have distinct preferences. We must firmly grasp the real needs of the Chinese market to develop products to succeed in China," he said.
"A serious thing we know is that we cannot develop and make products all by ourselves for the Chinese market. We need local partners that we mutually value each other to work together on the Chinese market."
The company has made agreements with leading Chinese hospitals and healthcare companies such as the China-Japan Friendship Hospital and China Resources Holdings Co Ltd, for cooperation in new medicine research as well as development, drug distribution and doctor training among others.
Eric Chong, director of the Hong Kong Institute of Asclepius Hospital Management, commented that the Chinese healthcare market is increasingly attractive to foreign companies, due to the nation's large aging population, and patients' growing capability to spend money on quality healthcare.
In all, the Chinese healthcare market is expected to reach 16 trillion yuan ($2.3 trillion) by 2030, according to the Healthy China 2030 blueprint released by Chinese authorities in October 2016.