Local representatives welcome Xi's pledges
By Liu Yukun in Beijing and Hu Meidong in Fuzhou | China Daily | Updated: 2018-11-20 10:03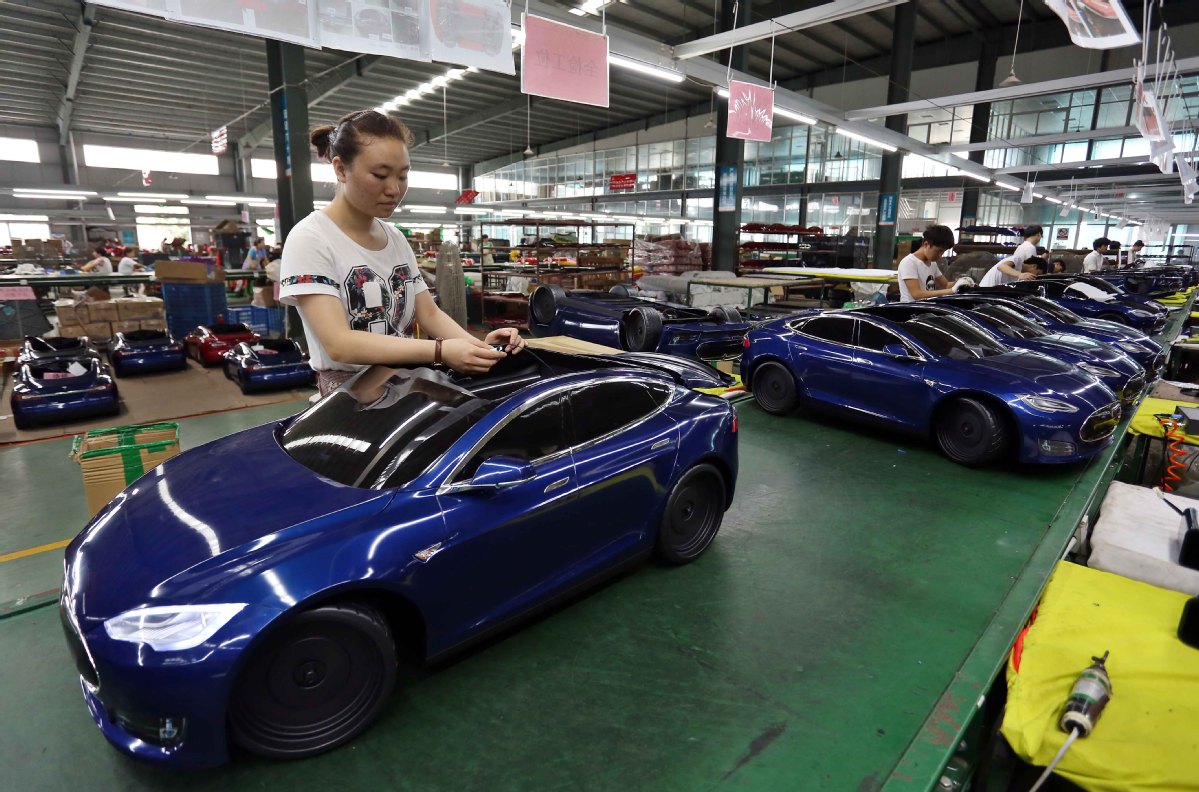 Private sector representatives and leaders in East China's Fujian province have vowed to step up efforts to promote innovation and pursue high-quality product development, in response to President Xi Jinping's recent speech encouraging the development of private enterprises.
Business executives in Fujian - a national powerhouse of privately owned manufacturing - said they have been reassured the private sector will be supported and developed, giving them confidence to pursue their expansion plans.
Xi vowed to unswervingly encourage, support and guide the development of the nonpublic sector and to support private enterprises to develop toward a broader stage.
"President Xi's speech has reassured us about the country's strong support for the private sector and has become a great encouragement for us to continue with innovation and high-quality development," said Xu Lianjie, CEO of Hengan Group.
Xu said he was greatly inspired by the six types of policies President Xi outlined, which include easing companies' burden of taxes and fees, addressing the high costs and difficulty in accessing financing for private firms, and ensuring the safety of entrepreneurs' property.
He added the latter resonated most with him.
"The six sectors are key to tackling the current problems that private companies are facing," Xu said. "I am confident that the business environment for private companies will continue to improve."
Ding Shizhong, chairman and CEO of Fujian-based ANTA Sports Products Ltd, agreed.
"President Xi's speech has identified the direction for private companies' future development," he said.
ANTA, once a family-run business, has become the world's third-largest sports products brand by market value, at $12.5 billion. It has been working to increase its global presence, and its newly acquired high-fashion brand FILA has been a strong contribution to group growth.
Ding said the group has been working hard to innovate and explore - two key elements of "Jinjiang practice", a concept President Xi, then-governor of Fujian, raised and put forward in 2002.
"ANTA has been studying Jinjiang practice, which has boosted its global competitiveness. We believe there is still a large market to explore and our business will benefit from higher growth with continuing innovation.
"We can see that the country has been offering and will continue to offer strong support for the future development of private companies, and that is really inspiring," Ding said.
Dai Shugeng, an economics expert and professor of finance at Xiamen University, said that the president's speech no doubt offers great encouragement for private business owners, amid concerns that private companies are becoming less important in China's market.
"Currently, private businesses create 80 percent of China's jobs, but only share 20 percent of the social resources. The president's speech shows that the private sector is an important part of China's economy and the country will continue to support the development of companies in the private sector," Dai said.
Policies on the local level are helping to boost such support and providing development opportunities.
"For instance, Longyan (in Fujian) has launched a series of policies to promote cross-Straits communication and cooperation in the economic and cultural sectors, and that certainly projects more business opportunities for private business owners," said Cai Jinan, chairman of Fujian Panpan Foods Co Ltd.
Cai said he wishes to see more policies that support facility upgrades and related imports.
According to the Fujian Provincial Development and Reform Commission, the local government has shortened licensing procedures and promoted online registration for private companies, making related processes more efficient.
The government also launched an online platform to help companies, especially small and medium-sized enterprises, with their financing requests.
Related Stories