个人信用分(gèrén xìnyòng fēn): Beijing credit system
China Daily | Updated: 2018-11-21 07:24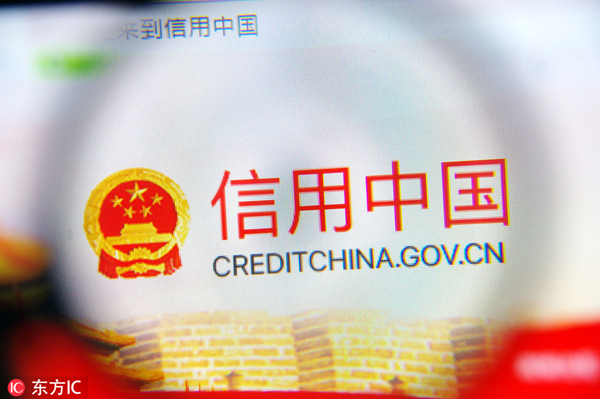 The Beijing government recently released its Further Optimization of the Business Environment Action Plan (2018-2020).
The plan clarifies that the Beijing Municipal Social Credit Regulations will be completed by the end of 2020, and a credit system covering all permanent residents will be established in order to speed up the construction of a "good faith" model city.
Beijing will promote the application of credit information in the fields of market access, public services, tourism and transportation as well as business startup and job hunting. Individuals with good credit record will enjoy a range of services and favorable policies.
Meanwhile, a credit blacklist system will record the dishonest behavior of enterprises and individuals.
Beijing will also focus on the construction of government integrity, build a "good faith government", and strengthen the government's integrity construction in key areas such as project investment, government procurement, bidding, and social management.
The credit system, which was originally created and rapidly developed in Western countries, plays a great role in building a fair, transparent and honest society. Beijing's credit system will not only meet people's demands for a sound credit evaluation system, but also help build a fair and honest business and social environment.