Pig-themed zodiac art collection unveiled in Beijing
chinadaily.com.cn | Updated: 2018-11-24 09:26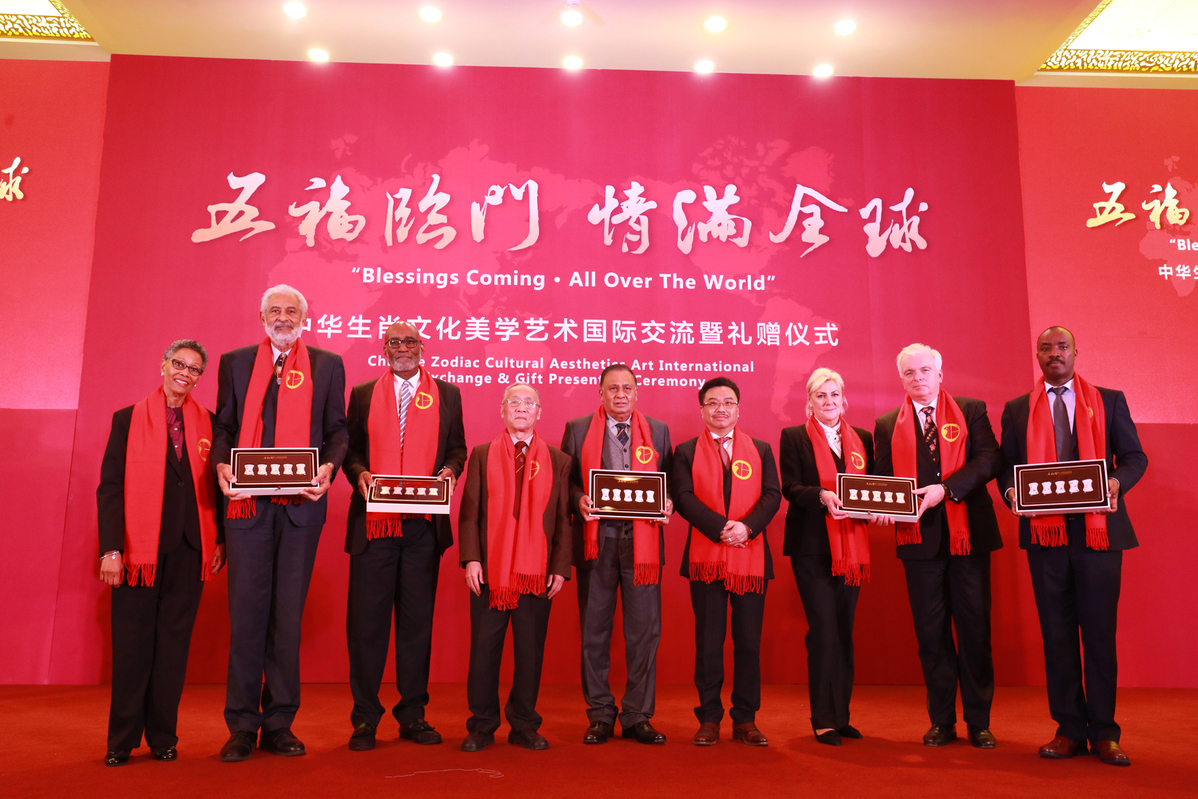 A metal commemorative artistic collection with the theme of the Year of the Pig in the Chinese zodiac was presented Thursday to guests from around the world in Beijing to promote the Chinese zodiac and enhance exchanges among people sharing similar cultures.
Ambassadors and representatives from 19 countries' embassies to China attended the launch ceremony.
Ma Zhenxuan, president of the Center for Public Diplomacy and Cultural Exchange and organizer of the event, said the Chinese zodiac culture is deeply embedded in the core of the Chinese people and has also had great impact on neighboring countries and regions. The Year of the Pig collection is a symbolic Chinese Lunar New Year greeting to the world and an example of Chinese zodiac aesthetics.
Jin Yongjian, former UN undersecretary-general and a veteran Chinese diplomat, said Chinese zodiac culture is becoming more and more influential in the world as it is frequently seen in overseas cultural exchange events.
The collection was created by Fan Zeng, Chinese calligrapher, painter and consultant to UNESCO. 2019 marks the Year of the Pig and pig represents luck, happiness and wealth.
Karunasena Kodituwakku, the Sri Lankan ambassador to China who attended the Chinese zodiac event for the third time, said his country boasts a similar tradition and urged the promotion of this tradition to bring people closer together.