Becoming a global hit: Chinese best-sellers take on the world
China Daily | Updated: 2018-11-25 10:00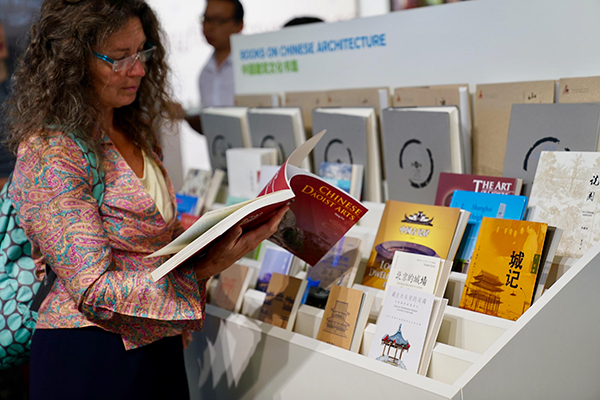 The country's novelists are finding fame and acclaim beyond the borders of their motherland
Drinks, cheers, and applause. It's the world's biggest book fair. The Frankfurt, in its 70-year history, has never hosted a themed event dedicated to a Chinese author, until a few weeks ago.
Mai Jia, China's Dan Brown, brought his spy thriller The Message to the event, where rights for more than 15 countries were sold or agreed upon within hours.
Previously, his Decoded has sold hundreds of thousands of copies in 33 languages - a hardwon success for Chinese authors, as Western publishers rarely put translated novels before their own best-sellers, according to Gray Tan, Mai Jia's literary agent.
Matching a well-written, smartly-translated story with a top publisher is the key to success in foreign markets. In short, "it's all about picking up the right book and taking it to the right people," Tan said.
Readers around the world have been captivated by John le Carre's Cold War mysteries and Ian Fleming's James Bond series. Mai Jia's novels are unique for adding a Chinese touch into the genre.
His Decoded is a legend about an orphaned math genius devoted to cryptography and deciphering, while The Message features a locked-room spy game set in China in the 1940s. Wang Dewei, a Harvard professor of Chinese literature, said the story intrigues readers with a riddle to solve.