Stick or twist: London's Brexit puzzle
By Julian Shea in London | China Daily | Updated: 2018-11-26 09:37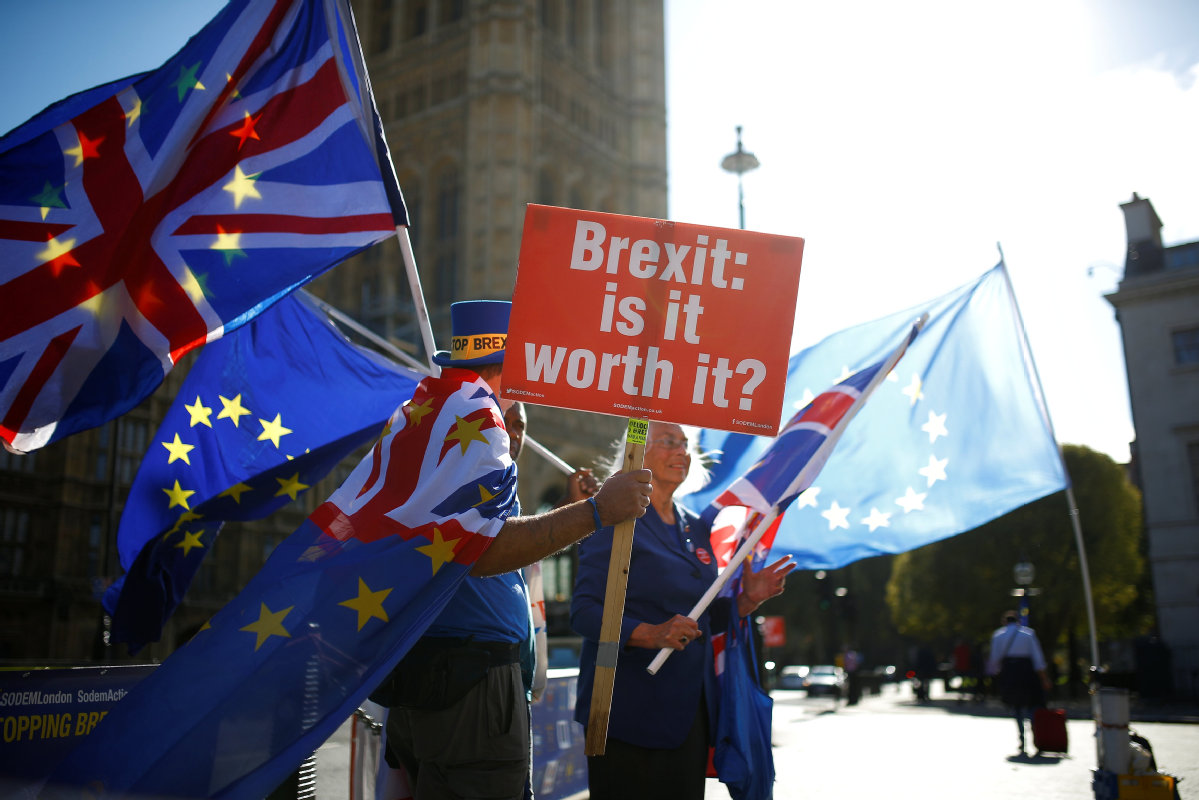 What will EU divorce mean for city's status as a global financial hub?
"The past is a foreign country: they do things differently there."
That quote, from LP Hartley's 1953 novel The Go Between, was written about life in Britain at the start of the 20th century, but could equally well be applied to British life in the days before July 2016's Brexit referendum.
Two and a half years on from the public vote for the country to leave the European Union, predictions of politicians such as Liam Fox that Britain's future trade deal with the EU would be "the easiest in human history" have proved to be spectacularly wide of the mark.
British politics has been through a period of turmoil unprecedented in living memory, and with four months left until the scheduled leave date, what will happen and when is far from clear. But amid the confusion, the wheels of business and finance continue to turn.
Before the referendum, Germany's largest weekly publication, Der Spiegel, printed an article entitled "Don't leave us", saying: "We need the British ... because they are part of the community of pragmatic, reasonable countries and because they are politically, culturally and economically similar to us Germans." But the British electorate thought otherwise, so now Germany is looking after its own, particularly its financial sector.
For years, the City of London has been the heart of world banking, but now Germany's own financial hub, Frankfurt, sees a chance to change this. In March, Chancellor Angela Merkel formed a coalition with the Social Democratic Party, under which they took control of the ministry of finance, and wooing finance houses away from London has been a priority.
Merkel even plans to ease Germany's tight employment laws to make the country more attractive as a post-Brexit base. The Financial Times reports that a change to the existing law, seen as off-putting to some companies, could be voted on next March - just in time for Brexit's proposed date. Paris and Dublin are also keen to muscle in but Frankfurt is clearly in pole position.
So where does this leave London, companies based there, and their employees? In his capacity as a lawyer and notary public with Howard Kennedy LLP, Tony Samuels has dealings with many of the city's major financial institutions. He remains confident that London will survive the challenge to its No 1 status.
"I don't think things will change at all for London," he told China Daily. "London is the center of the financial world now and it will be going forward, whatever (Brexit) arrangement happens. We are established, have proved to the world we are reliable and we deliver what we say, and the city will carry on and thrive whatever happens in the future."
And for all the talk of rivalry between cities, Samuels said peaceful coexistence had been the past - and would be the future as well. "As far as I'm aware there is no rivalry, if anything there's a mutuality, where we have a need for one another, we use one another. Don't exclude Berlin or even Dublin in this, I think there's enough to go around for everyone."
The past may be another country. As far as London's financial residents are concerned, the future might be as well - or maybe it will be a case of stick with what and where you already know. The final outcome, like so many other consequences of Brexit, remains to be seen.