Cultural understanding crucial for doing business
By Alex Chan | chinadaily.com.cn | Updated: 2018-11-26 16:16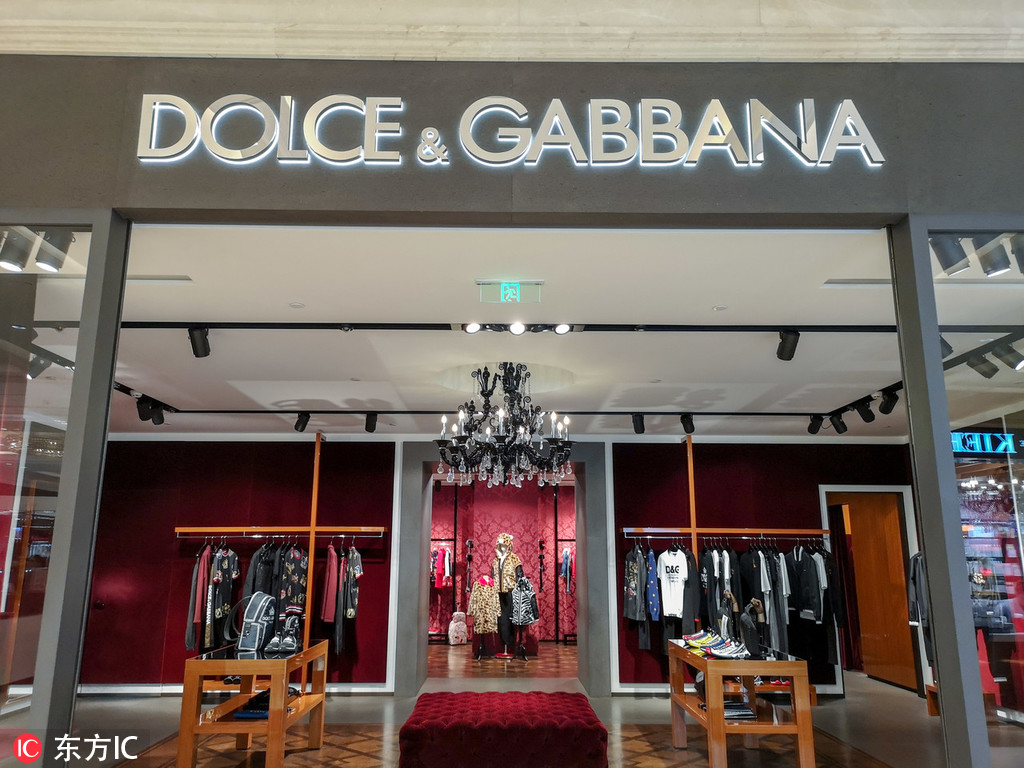 Whenever I return to my Italian home in Rome during the Christmas holidays and the Chinese Spring Festival, I am always greeted by a table filled with Italian and Chinese food prepared by my family. As someone who grew up in an Italian-Chinese environment, I have been raised using chopsticks and a fork at dining tables, which I am greatly proud of.
Watching the recent D&G advertisement videos, mocking a Chinese lady eating Italian food with chopsticks, made me feel particularly uncomfortable and I wondered how such low quality and disrespectful videos could ever be produced by an important luxury house, such as Dolce & Gabbana.
The three episodes feature a Chinese model trying to eat Italian food with chopsticks. "First up today is how to use this stick-shaped cutlery to eat your great traditional Pizza Margherita," said the narrator in the video. The narrator then goes on to say, "Don't attempt to use the chopsticks as knives…just use your chopsticks like pliers."
The second and third episodes show the same lady trying to eat spaghetti and then a cannolo, a Sicilian pastry made of a crisp pastry tube filled with sweetened ricotta cheese. The narrator then says, "Finally we have a food with a size that won't make you not know how to handle, or is it still too big?'
By calling chopsticks "stick-shaped cutlery' and "pliers," D&G has openly shown to be disrespectful toward Chinese and Asian cultures, which use chopsticks in their daily lives. The videos also are offensive toward Chinese and Asian women. Through depicting Asian women as submissive and with a male voice trying to advise them on "how to eat" Italian food, D&G utterly failed to reach its goal of promoting their Shanghai show, but revealed itself to be extremely sexist and discriminatory.
The videos use ancient stereotypes of China based on some distorted Western depiction of the 'Orient' as subservient and exotic. Chinese and Asian people certainly do not need D&G to tell them how to eat Western food. Being raised in a family which often uses chopsticks to eat spaghetti, I do not find the video funny and I think this is true for most Chinese people in China and overseas.
Their arrogant approach does not reflect Sino-Italian cultural openness and respect for each other, which dates back to centuries ago. In fact, it is curious to note that the Italian Jesuit Matteo Ricci, besides being a cultural symbol for Sino-Italian friendship, was also the first Westerner to bring the knowledge of chopsticks to Europe more than 400 years ago.
"Consider you invited a Chinese person to your house who wants to sell you something. He then begins his visit with videos mocking a typical Italian woman dressed in a 19th century opera costume…eating Chinese food with her hands. When she is about to eat a huge spring roll, a voice tells her whether the spring roll is too big for her," writes Italian journalist Gianluca Nicoletti in Italian newspaper La Stampa.
By using Italian clichés to explain to Italians what happened recently in China with the D&G case, Nicoletti argued that it is not exaggerating to say that Chinese people are angry about D&G's videos. It is rather natural that you will not want to do business with someone who made fun of your culture and traditions.
D&G's use of clichés and misrepresenting Chinese culture is their biggest mistake. This story teaches us that it is vital to understand more cultures to become more sensitive toward cultural differences. This is especially true for D&G, which has made a huge amount of money through selling in China in past years. The two designers' recent apology is a small step toward reconciliation, however more will be needed to rebuild trust with China and with its people.
D&G's controversial promotional videos are very insensitive and offensive, however such attitudes do not at all represent Italian perceptions of Chinese culture, and should in no way affect the strong historical respect and cultural appreciation between the peoples and the societies of China and Italy.
The author is a graduate of China Studies and International Relations at Peking University and the London School of Economics. Currently, he is working in the fields of development and public policy.