Wisconsin seeking Chinese buyers
China Daily USA | Updated: 2018-11-26 23:43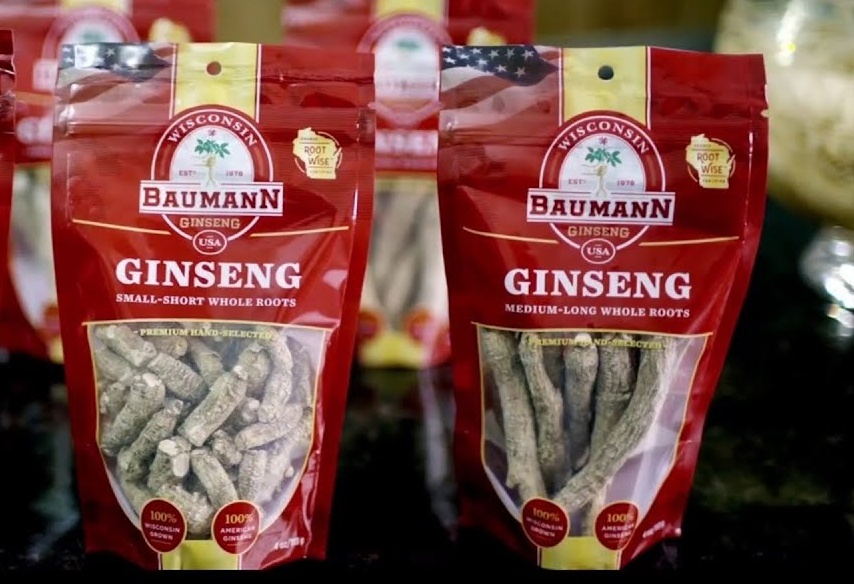 Kirk Baumann just returned from a weeklong trip to China and is already planning his next trip back. "I like Chinese food. Now I'm on a diet for the next trip," Kirk told Xinhua.
Working first for the Board of Wisconsin Ginseng and later Baumann Ginseng, Baumann has visited China several times since 2002 to promote ginseng from Wisconsin, where his younger brother, Kraig, runs the biggest ginseng farm.
"We produced about 200,000 pounds and exported 180,000 pounds to our customers in China last year," Kirk said.
Thinking of this year's production, Kirk said, "It looks like we will be able to sell all our products into China. We are just getting the large pharmaceutical chains into the American ginseng, so that'll be more of an opportunity."
Jiang Mingtao, also a ginseng grower in Wisconsin, launched Marathon Ginseng International Inc in 2010, targeting the Chinese market from the beginning. By 2015, the company had exported half of its production to China.
"We entered the Chinese market in 2012, began to sell ginseng on the Shanghai SMG-CJ Homeshopping platform in 2015, opened a sub-company in Beijing in May this year, and plan to open another sub-company in Chongqing Free Trade Zone in the near future," Jiang said.
Jiang attended the first China International Import Expo in Shanghai in early November, where he displayed ginseng cosmetics, ginseng liquor, ginseng extract tonics and more.
"I got acquainted with many (Chinese) businesses and clients, and they for the first time had a taste of Wisconsin ginseng. We signed letters of intent on cooperation," said Jiang.
Jiang found huge opportunities in the Chinese market, with the state's ginseng enjoying a solid reputation in China. In 2017, the state exported $14 million of ginseng to China alone, up more than 16 percent from 2016. The total value of US ginseng exports was roughly $30 million in 2017, and China was the biggest buyer.
Ginseng is not the only sector seeking a Chinese market.
Sartori Cheese, a family-run company based in Plymouth in eastern Wisconsin, has passed the competition in introducing its cheese, which combines European traditions and Wisconsin features, to Chinese consumers.
"I sincerely hope that the Chinese consumers try our cheeses. We have a variety of cases for them to explore," said Pam Hodgson, 56, one of the only two females among the 58 certified master cheesemakers in the state known as "America's Diaryland".
Wisconsin produces more than 600 varieties and makes 27 percent of the nation's cheese. In 2017, the state produced 3.37 billion pounds of cheese, but exported only 2 to 3 percent of it.
"Most of our cheeses are sold in the United States. ... But we're growing, and the opportunity to sell into China and other markets is growing," said John Umhoefer, president of Cheesemakers Association Wisconsin.
"I think they will want to move beyond a pizza and a hamburger from America and taste the special cheeses, (and other) special foods from this country," he said.
The state's dairy exports to China grew 70 percent in 2017, according to statistics from the Wisconsin Department of Agriculture.
Wisconsin exported $1.9 billion worth of goods to China last year. China is the state's third largest foreign market.