Algeria, China sign pacts ahead of $6b mega phosphate project
Xinhua | Updated: 2018-11-27 10:25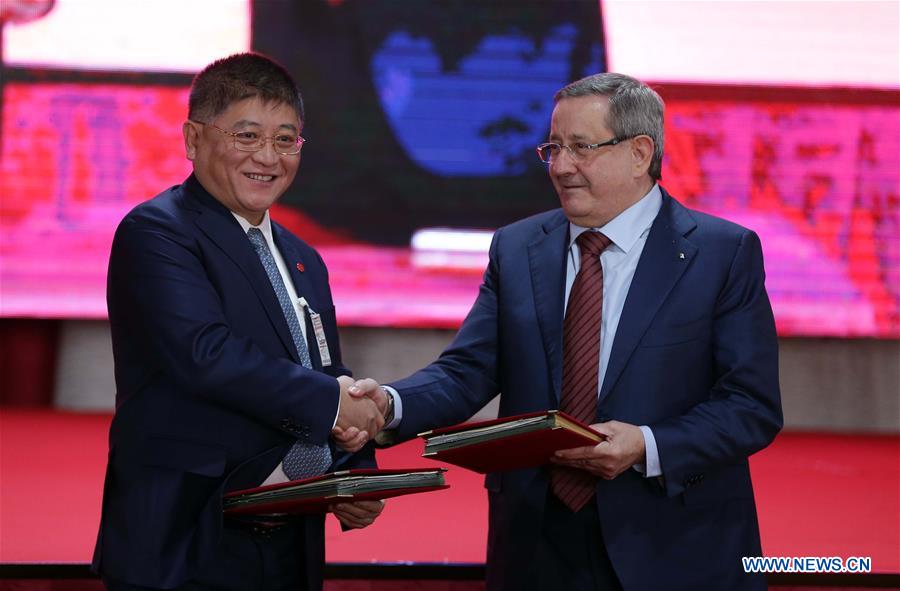 ALGIERS -- Algeria and China on Monday signed cooperation documents for the implementation of a mega integrated project worth $6 billion for the exploitation of phosphate in the eastern region of Algeria.
The deals were signed by CEO of Algerian energy giant Sonatrach Abdelmoumen Ould Kaddour and Chairman of CITIC Construction Chen Xiaojia in province of Tebessa in east Algeria.
The ceremony was attended by Prime Minister Ahmed Ouyahia and his cabinet officials, in addition to prefects of four eastern provinces involved in the project.
The two parties are due to meet again in December to sign the shareholder pact for the establishment of the consortium group, as a final step that precedes the start of the construction stage of the project due early 2019. The production phase is planned for 2022.
The project will be realized in partnership between CITIC Construction and three Algerian groups, namely Sonatrach, Asmidal and Manal.
Ouyahia hailed the project as "the largest industry project in the last decade in Algeria, as it marks the beginning of a real partnership between Algeria and China."
Chen said that "the project reflects a profound wisdom of Algeria in terms of serving its people, and we are proud to be selected to contribute in this process."
For his part, Kedour said that "the sharp fall of oil prices forced Algeria to adopt a new strategy that is based on diversifying its oil-dependent economy, and this mega phosphate project is in big step toward reinforcing this strategy."