30 troupes perform at national street dancing festival
By Chen Nan | chinadaily.com.cn | Updated: 2018-11-27 11:50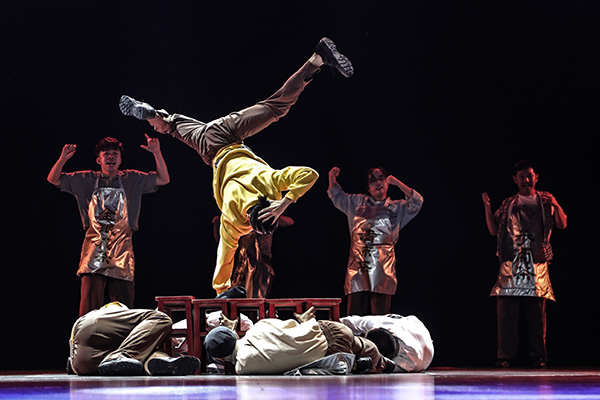 A national street dance festival was held at Heyuan Grand Theater, in Guangdong province, on Nov 21 and 22, with 30 original shows chosen from 16 cities and provinces across the country.
One of the highlights was the award-winning street dance show, Yellow River, which was choreographed by Xia Guangxing and Mao Weiwei, both from China National Opera & Dance Theater, and Kong Xia, the director of the Henan Dancers Association, and integrated hip-hop, locking, popping, breaking and jazz into the music of Yellow River Cantata by Chinese composer Xian Xinghai (1905-1945).
Other original street dance shows were Neighbors, which, brought by street dance troupe, CGS, from Zhongshan, Guangdong province, snd inspired by the local tea culture; and Guard, which was performed by a street dance troupe from Shenzhen, and portrayed the young generation border guards.
Related Stories