Wang Yuan is more than just a pop idol for his fans
By WANG RU | China Daily | Updated: 2018-11-28 07:33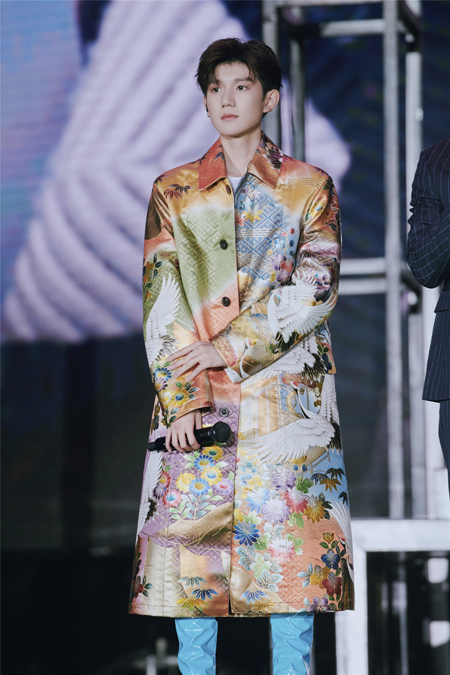 Zhai Miaomiao clearly remembers the date when she began to fancy Wang Yuan, a member of the Chinese boy band, TFBoys.
"It was on April 4, 2015, when I noticed him on the variety show, Happy Camp. He sang a song while clad in a pink sweater. I thought he was so cute. I became a fan, searching online for videos of him," says Zhai.
Since then, Wang has become an indispensable part of Zhai's life.
So it was not surprising to see her outside the Chongqing International Expo Center where Wang's 18th-birthday concert, Bornfree, was held in his hometown, Chongqing, on Nov 17.
Wang has been a popular star ever since he made his debut with bandmates Wang Junkai and Yi Yangqianxi in 2013.
And over the past five years, he has made music videos, TV series and variety shows, winning millions of fans both at home and abroad.
He has over 68 million followers on Sina Weibo.
At the concert, Wang sang more than 20 songs to an audience of nearly 5,000 while also speaking about what it meant to enter adulthood.
"For me, my 18th birthday marks the end of adolescence and start of independence," he says.
The theme of the concert was "Born to be free and love without fear", which comes from the lyrics of Wang's new song that expresses a resolve to step forward with love, freedom and no fear of hardship.
To many fans, attending this concert was significant as they were witnessing his transition from a teenager to an adult.
Members of the TF fan club could sign up for a draw to get free tickets to the concert.
Some fans like 21-year-old Gong Yaqi were lucky to get a ticket from the draw. Many others were not.