Death toll in Hebei blast jumps to 23
By Zhang Yu and Hou Liqiang | chinadaily.com.cn | Updated: 2018-11-28 16:14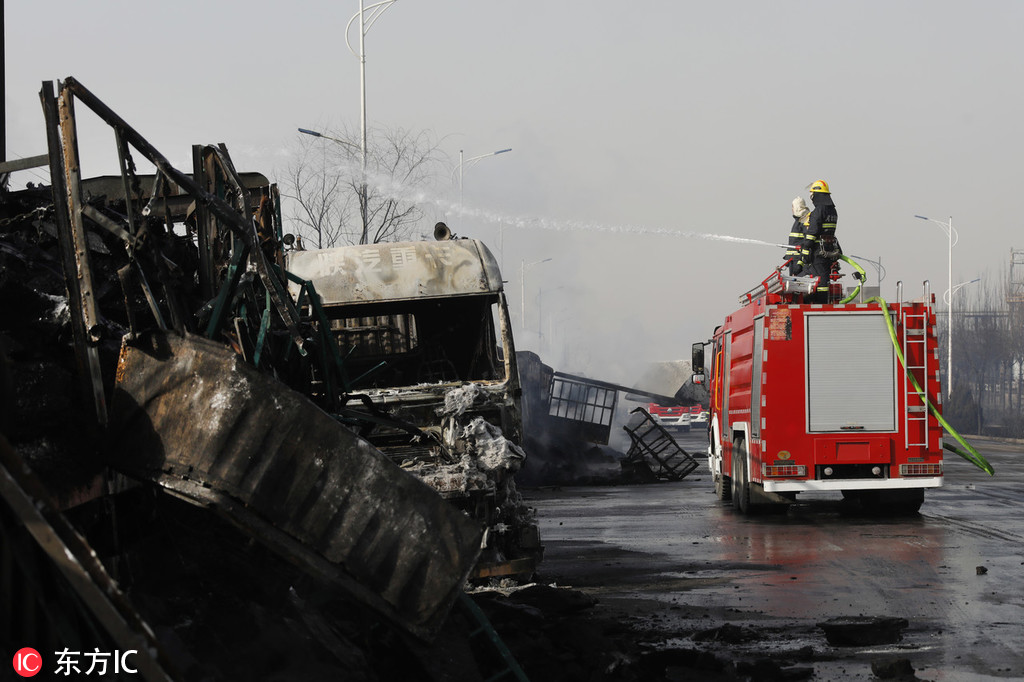 The death toll from the chain explosions that happened near chemical plants in Zhangjiakou, Hebei province, has increased to 23, authorities said.

Rescuers found one more body after they combed through the scene and another 22 people are still hospitalized, Zhangjiakou government said in its official micro blog, or China's equivalent of twitter.
Chain explosions triggered by the blast of a truck transporting the flammable gas ethyne was to blame for the accident, authorities said.

The preliminary conclusion was drawn by firefighting and power supply authorities of Zhangjiakou, Hebei province, where the accident happened, Xinhua News Agency reported.

A preliminary investigation revealed that the vehicle transporting ethyne, which would be used to produce hydrogen, was to enter Haipo'er New Energy Technology Co Ltd, a new energy technology company next to the Shenghua Chemical Industry Co, when the explosion happened and ignited other parking trucks, Xinhua reported.

The blasts and fire they caused also damaged a high voltage cable, affecting the power supply to 22 users, including several chemical and construction material companies. The power supply authority has been combing through the area to root out safety hazards and repair the damaged cable, it said.