Former Italian prime minister endorses BRI's contribution to the world
By Chen Yingqun | chinadaily.com.cn | Updated: 2018-11-29 14:23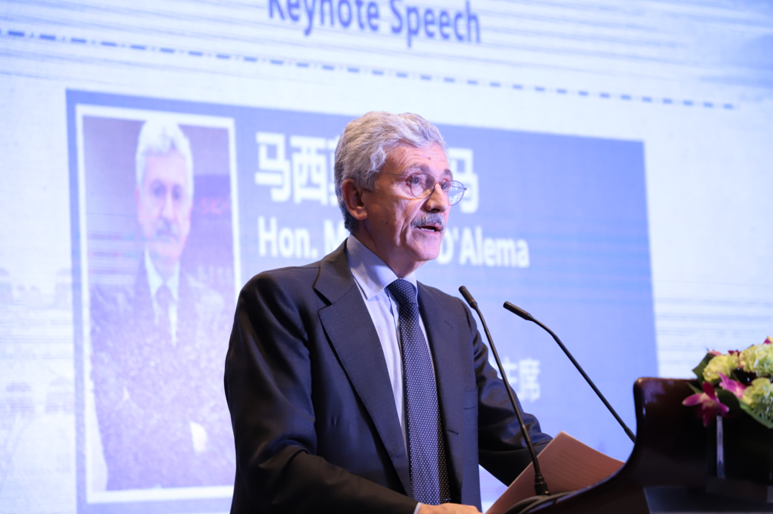 China's Belt and Road Initiative has brought huge opportunities to the world, but it is also important for China to actively remove some people's impression that the initiative might only be advantageous for China, said Massimo D'alema, former prime minister of Italy.
D'alema, also honorary chairman of Silk Road Cities Alliance, said in Beijing on Tuesday that the BRI has already made great changes to countries involved in the BRI, not only in economic development, but also in strengthening global cooperation.
The Belt and Road Initiative was proposed by President Xi Jinping five years ago, including the Silk Road Economic Belt and the 21st Century Maritime Silk Road.
D'alema said many Europeans think BRI is a great opportunity for them, but there are also some voices that claim the initiative is only for the advantages for China.
"It is not true," he said. "But it is important for Chinese government to understand that China has to actively take initiative in order to remove the impression, in order to show the world that the BRI is really a win-win initiative."
He suggested that the BRI could be connected with some development plans in the European countries. For example, China and Italy could study opportunities for cooperation under the initiative and Italy's development plans.
D'alema was in Beijing for the Silk Road Ark Forum 2018, which was co-hosted by the Silk Road Cities Alliance, Silk Road City Institute and Beijing Belt and Road Cooperative Community.
Along with hundreds of experts on global issues, more than 20 students from 14 countries also participated in the forum to express the younger generations' opinions on BRI and other global issues.