Axalta expands footprint in West China
By Huang Zhiling | chinadaily.com.cn | Updated: 2018-11-29 15:35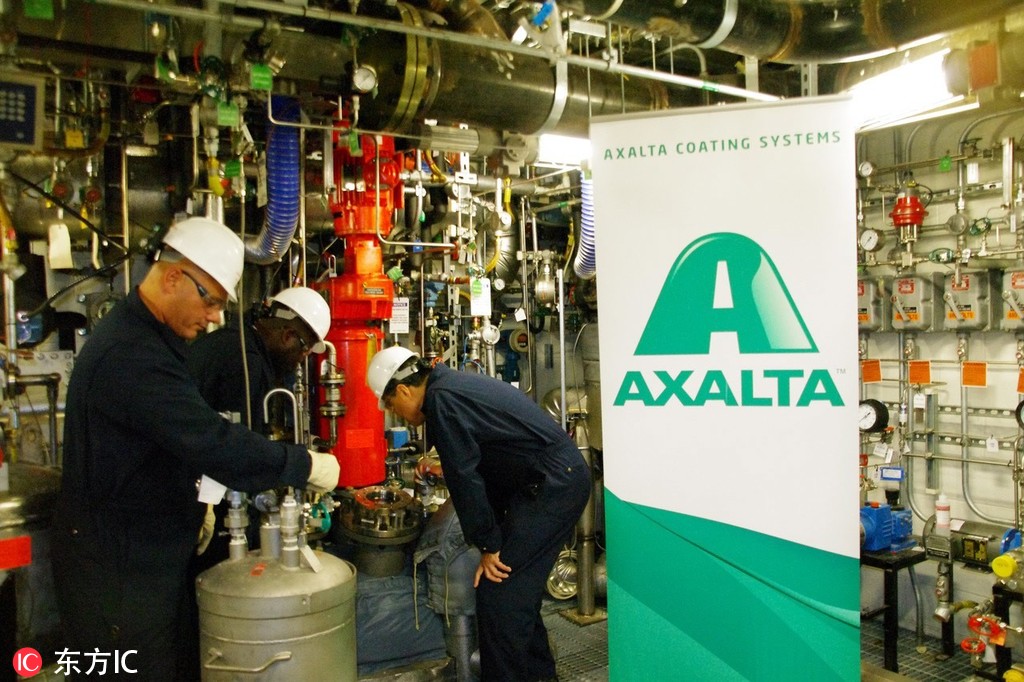 Axalta, a leading global supplier of liquid and powder coatings, opened a new regional office and expanded its Refinish Training Center in Chengdu, Sichuan province, on Thursday.
As a strategic investment in Axalta's growth, the new facility provides customers in West China with greater access to advanced coating technologies and value-added services.
West China has been a crucial part of China's national economy. In 2017, the proportion of GDP in West China increased 20 percent, with one of the region's major industries being automobiles and transportation. Among the top 10 cities that have large car ownership in China, three are from West China — Chengdu, Chongqing and Xi'an.
"The coatings industry, especially waterborne coatings, in China is growing, outpacing many other countries. The new West China facility will enable Axalta to more effectively serve light vehicle and commercial vehicle OEMs, refinish customers, as well as industrial customers with high quality paints, sustainable applications, and customized value services," said Joe McDougall, executive vice-president and president of Global Refinish Business of Axalta.
Axalta has doubled the size of its Refinish Training Center in Chengdu to 1,300 square meters to support customers with services including consultancy and training programs, as well as technologies that enable them to deploy more sustainable refinish coating systems. It expects to offer about 100 training sessions for more than 1,000 refinishing technicians at this training center in 2019.
Axalta established its presence in China more than 30 years ago and its footprint in China includes a plant in Jiading, which has a waterborne coatings production facility, a plant in Changchun, Asia-Pacific Technology Center in Shanghai which also houses one of Axalta's four refinish training centers in China.