Infinix social project widens children's ambitions in Kenya
By LUCIE MORANGI | China Daily | Updated: 2018-12-01 00:52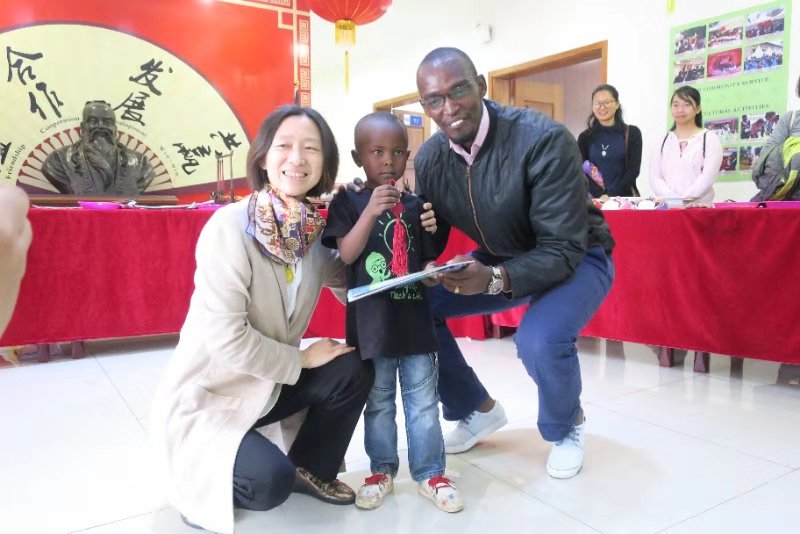 Female spouses and staff from the Chinese embassy in Kenya and the Confucius Institute at the University of Nairobi joined Infinix Kenya in offering a cultural exchange program to Emmanuel New Hope Rescue Center in Nairobi.
The program on Thursday saw at least 30 children of various ages visit the institute and learn more about Chinese culture.
The event, under Infinix's corporate social responsibility program, aimed at empowering the underprivileged children by exposing them to different environments and encouraging them to destroy barriers brought by social stigma and poverty.
The event also promoted the "bring the world to you foundation," founded by the China-Africa Friendship Association and the Zhejiang Business Association, which together with the Hong Kong-based smartphone maker, provides the children with photos depicting global scenes, which encourage them to put their thoughts into painting. The works are later sold in China and the proceeds used in funding their educational needs. More than $300 was raised in the first sale.
Led by Zhang Hong, the chair, who is also the second secretary of the Chinese economic and commercial counselor's office, the Chinese group donated stationery in support of the program.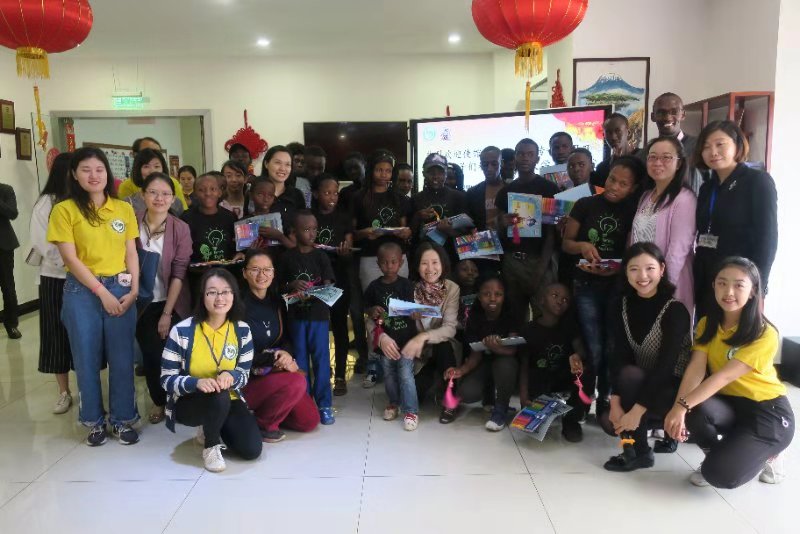 "Children are very much treasured and respected all over the world, especially in the Chinese culture. It is widely believed that children are the hope of a family, of a nation and of the world, and so the Chinese government has always attached great importance to the care and education of children, and Chinese enterprises in Kenya have committed in the CSR to support and improve the life and development of children in Kenya," said Zhang.
She applauded the paintings by the children, saying they were much more beautiful that the photos because of originality, curiosity, understanding and appreciation. "Their paintings are their creation, not copies, so the paintings are alive and very attractive," Zhang said.
She said the eight major initiatives proposed by President Xi Jinping during the Beijing summit of the Forum on China Africa Corporation will benefit youths through training and job opportunities and open more space for their development.
Joseph Kaigai, the project manager and coordinator of the children's home, lauded the photo-painting project, saying it was a great boost to the children's mental health. "When they pour their heart in paper or song, their hearts start to heal from their difficult backgrounds," he said.
The home houses 56 children and aims to empower the children through education. Its partnership with Infinix is in the second year with a commitment to expand the program and encourage more children from slums to join schools.
Contact the writer at Lucymorangi@chindaily.com.cn