Number of female business leaders is growing
By Liu Yukun | chinadaily.com.cn | Updated: 2018-12-01 17:09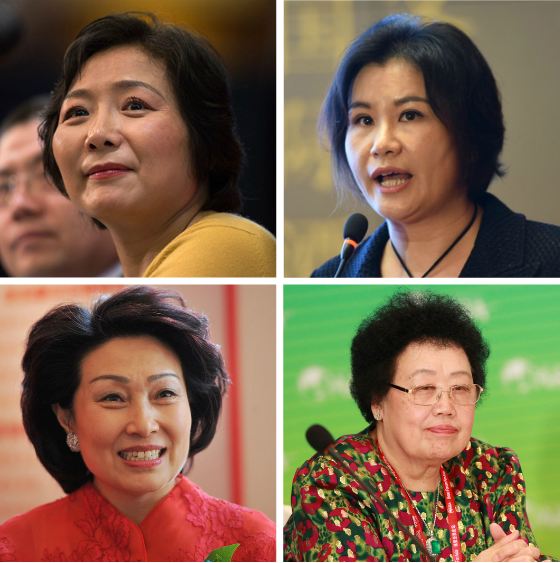 Jiang Lijun, general manager of Shenzhen-based IT Laser Technology Ltd, is proud to see her company growing to be one of the top in the industry, amid doubts by some that women are not a proper fit for leadership in manufacturing industry.
"I started the company at the age of 27. I was sad for really a long time because many of our clients started questioning our products and services when hearing the boss was a 'little girl'," she said.
"But now things changed and we have built up a very strong client base. As a female leader, I am also confident to say I offered a lot more in my position from gender-empowered advantages, like learning abilities and patience. I am also leading a team, 80 percent of which are male workers," Jiang laughed.
Jiang is one of China's new generation of women. Although inequality in the job market still exists, with hiring discrimination and office harassment being major concerns, Chinese women are becoming more powerful in terms of corporate roles and social influence as the emerging new economy and innovation in traditional industries project more opportunities.
According to recent report by Financial Times, the country is now home to 49 of the world's 78 female billionaires who earned their fortune on their own. "Chinese women are creating a new corporate culture," the report said.
Zhou Li, assistant head master of the Cheung Kong Graduate School of Business, shared similar views at the 2018 Women in Leadership Forum held by the school this Wednesday.
"We are seeing surging women-led entrepreneurial companies, especially in tech-innovated industries like artificial intelligence," Zhou said.
"Female leadership can contribute a lot more than we expected to corporations. They can offer fresher views and methods on the same issue, and they have many unique perspectives in innovation, especially those related to arts and culture. These are needed especially in the emerging industries, like AI," he said.
Zhou pointed out that female students in their classes for CEOs are growing.
Zhou also cited a yet-to-be-published report by Huang Rong. The report, according to Zhou, has demonstrated that companies of the same size with females on their management team are receiving better returns on assets. The report draws samples from US listed companies.
"But China still has a long way to go to achieve gender equality in job markets. Right now females leaders only account for 30 percent of China's total entrepreneurs," Zhou said.
The forum, featuring discussions on females' leadership in politics, business, and culture, also invited Maria Guimaraes, strategic partnership specialist from UN Women, British ambassador to China Barbara Woodward, and Australian ambassador to China Jan Adams.
Woodward said promoting female leadership has always been an important aspect in cultural communications between China and the UK.
"We have signed MoU with the All-China Women's Federation to further promote gender equality related practices. We also have programs like Pledge, that call on participating companies to invest more in female leadership training," she said.