Climate change leaves us no time for talking without action: China Daily editorial
China Daily | Updated: 2018-12-03 20:51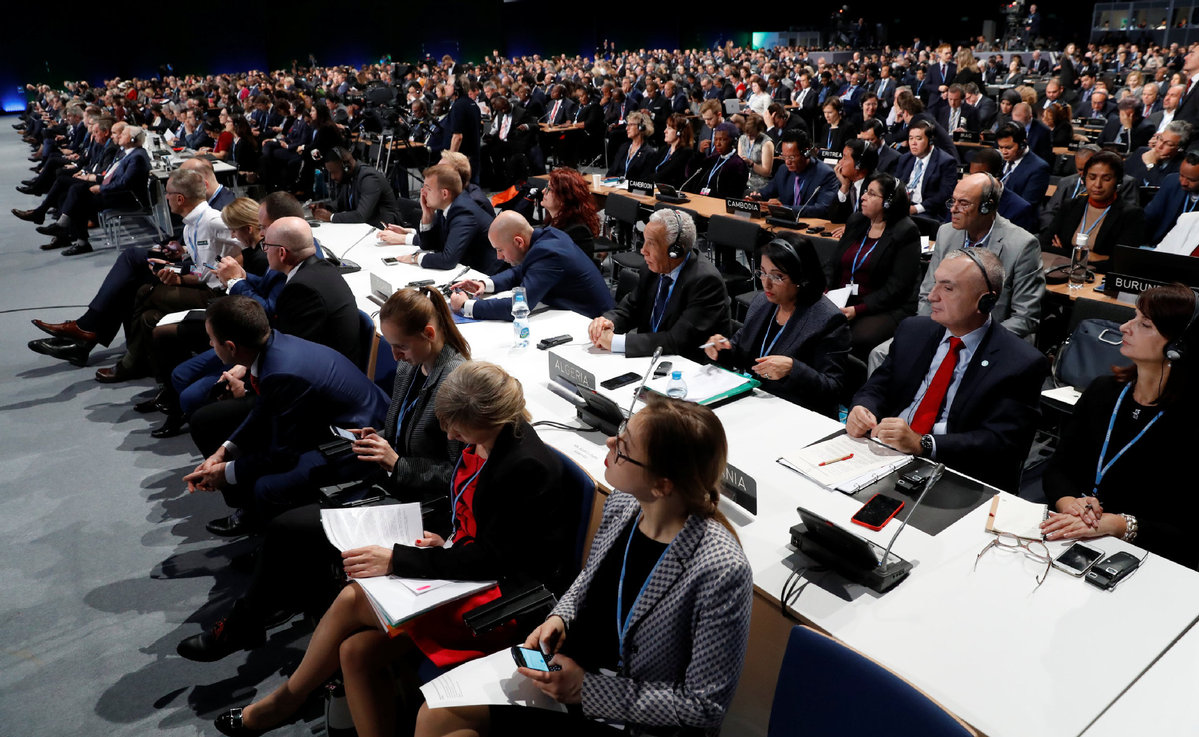 What can we expect of the United Nations Climate Change Conference that opened in Katowice, Poland, on Monday?
We sincerely hope that it will no longer serve up just a diet of rhetoric and instead produce a down-to-earth action plan in which all countries do their bit.
But that requires the major countries to demonstrate the political will to agree on ways to implement the promises they made in the 2015 Paris treaty to limit temperature rises to avert runaway global warming.
A UN report revealed last week that the goal to ensure fossil fuel emissions peak by 2020 will hardly be attained as the amount of carbon dioxide emitted worldwide in 2017 had actually increased rather than decreased. Another report by the World Meteorological Organization said that the past four years have been the warmest on record and warned that the global temperatures could easily rise by 4-5 C by 2100.
The only solace we've got is that the just concluded G20 summit at the weekend reiterated the commitment of 19 of the major economies to the fight against climate change — the odd one out being the United States, whose current administration seems to perversely view global warming as simply a vagary of nature, and reiterated its withdrawal from the climate accord to which most other countries have now signed up.
China is a strong advocate for joint efforts by the international community to dramatically reduce greenhouse gas emissions. The amount of carbon dioxide emitted in China in 2017 declined by 46 percent compared with that in 2015, according to a report on China's policies and actions to fight against climate change, demonstrating that China is acting to fulfill its promise to peak its carbon dioxide emissions by 2030, and will spare no efforts in making it happen earlier.
It hopes that a mechanism will be established to guarantee that the Paris Agreement will be implemented to the letter, and the Talanoa Dialogue will continue to take stock of what all major signatory countries have done and will do by 2020.
Those developed countries in particular are expected to show their political will and help their developing counterparts with both funds and technologies to reduce their emissions of carbon dioxide.
The clock is ticking on a climate bomb whose chain reaction and fallout should it go off would have catastrophic consequences for all life on Earth. There is still time to defuse it, but not much. There is no time left for talking, what is needed is action — from everyone.