Top 10 most valuable liquor brands in 2018
chinadaily.com.cn | Updated: 2018-12-05 06:45
No 10: Bacardi
Country: Cuba
Brand value: $2.38 billion; up 9 percent from 2017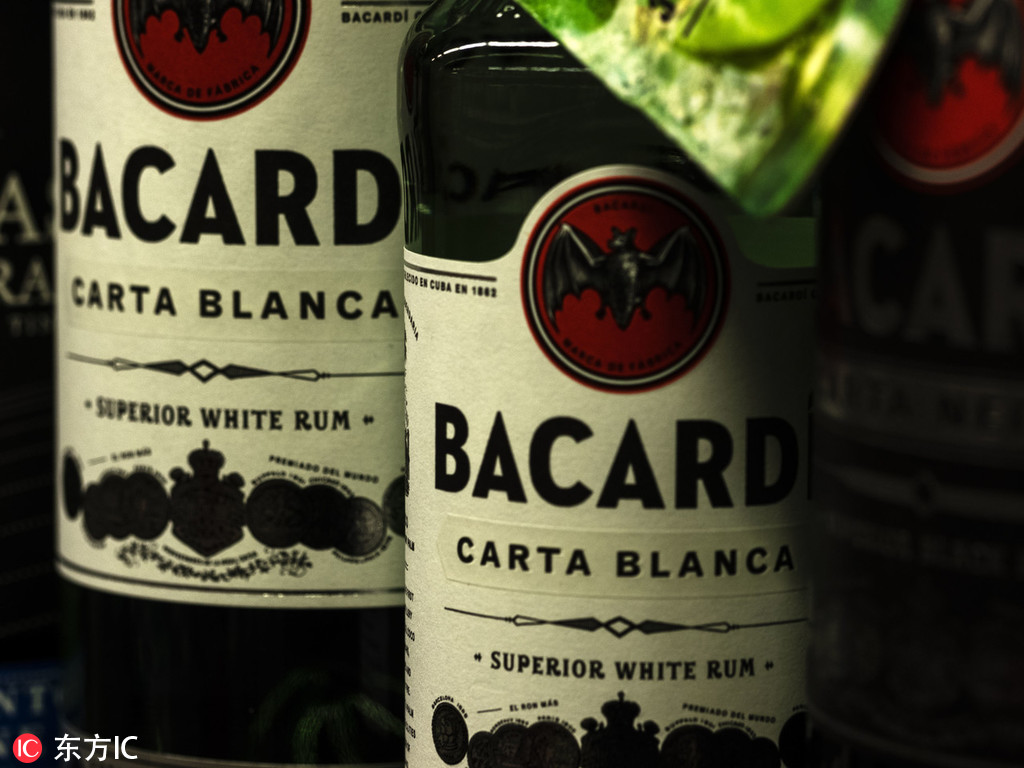 Leading Chinese liquors Moutai, Wuliangye, and Yanghe grabbed the top three spots on a list of the world's most valuable spirits brands, according to the latest report by brand valuation and strategy consultancy Brand Finance on Nov 19. Moutai defended its top position, with brand value increasing 73 percent to $21.2 billion.
Luzhou Laojiao and Gujing Gong Jiu, two other Chinese brands, also claimed spots in the top 10.
"Brand value" here refers to the value of the trade mark and associated marketing IP within the branded business, according to Brand Finance. Let's take a look at the top 10 most valuable spirits brands this year.