NDRC tackles dishonest behavior
By Zhou Lanxu and Wang Yanfei | China Daily | Updated: 2018-12-05 09:13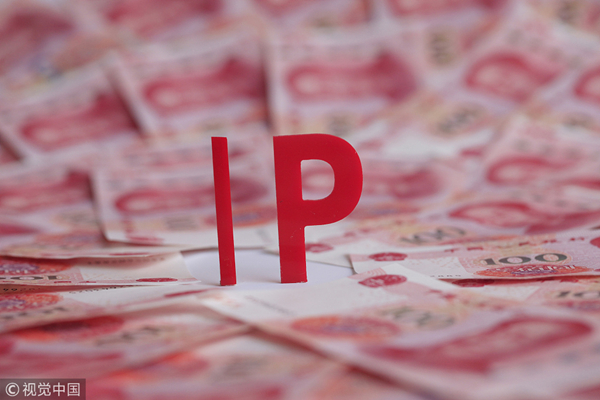 Organizations and individuals in China engaging in severely dishonest behavior in the field of intellectual property right will face restrictions or bans on a wide range of economic activities, according to a document released by the National Development and Reform Commission on Tuesday.
Thirty-eight Chinese government authorities, including the NDRC, will share information and impose multiple punishments on entities engaged in severely dishonest behavior in the field of intellectual property right, such as declining to execute punishments on patent violations and submitting fake documents when applying for patents, according to a memorandum of cooperation signed by the authorities released on Tuesday.
With the multiple punishments taking effect by the end of December as scheduled, organizations and individuals with records of severe dishonesty regarding intellectual property will face difficulties in getting external financing.
For instance, financial institutions will take dishonest behavior into account when granting credit, and the top securities regulator will refer to the records when reviewing enterprises' applications for initial public offerings and the issuance of convertible bonds. The NDRC will rule out such entities from issuing corporate bonds.
Such entities will also face restrictions over a wide range of economic activities, such as participating in government purchasing as suppliers, setting up or becoming senior managers of financial institutions, and obtaining land supplied by the government.
In addition, market supervision authorities will forbid such entities from producing or selling imported and exported goods related to the dishonest records for a certain period.
Liu Chunsheng, an associate professor at the Central University of Finance and Economics, said the move is an innovative approach in the protection of intellectual property, as it correlates dishonesty in the field of intellectual property right with business credit that influences enterprises and individuals' access to all kinds of economic activities.
"Compared with traditional punishments which had limited influence and were hard to execute completely, the new approach is a more powerful deterrent," Liu said, adding that the move also contributes to building the broad social credit system.
The system, which is expected to be fully operational by the end of 2020, will rank individuals and enterprises and punish violators engaging in unethical behavior.