Two Zhejiang officials fired following test score investigation
By Ma Zhenhuan in Hangzhou | chinadaily.com.cn | Updated: 2018-12-05 17:58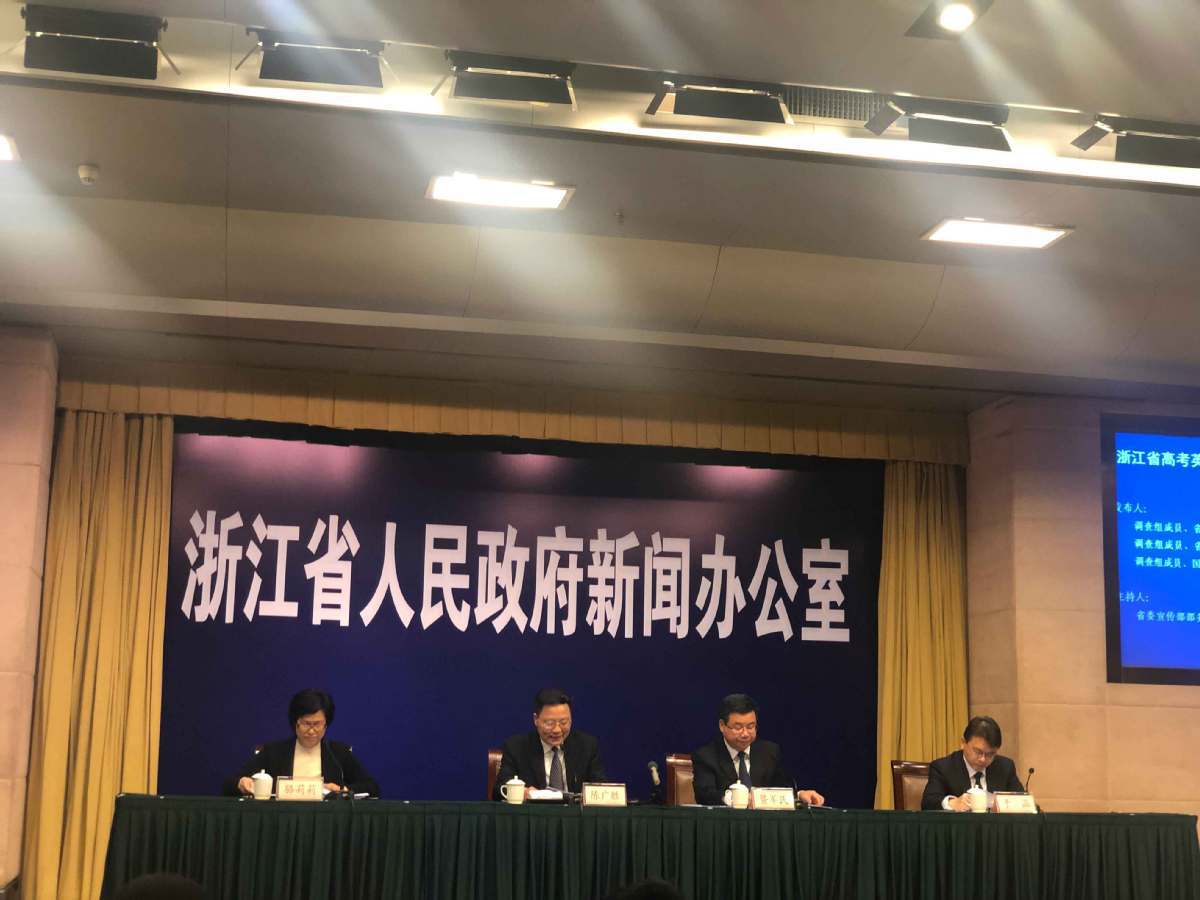 Two officials in the education and examination management authority in East China's Zhejiang province were sacked on Wednesday after weighted scoring of an English test in the college entrance examination sparked widespread challenges and discontent from teachers and those taking the test.
On Nov 24, when the scores for the college entrance exam were announced, some students and their parents cast doubt on the scores, claiming they failed to reflect the actual performance of the exam-takers' capacities.
On Nov 27, the Zhejiang Education Examinations Authority replied by saying that as level of difficulty for "part of the test questions of this year's English exam" was higher than previous years, to ensure the level of difficulty for various exams to "remain roughly at the same level", the scoring system for Section 2 (reading comprehension) and Section 3 (linguistic performance) was weighted. The answer failed to placate students and teachers.
On Saturday, the Zhejiang provincial government announced the launch of an investigation concerning this issue, headed by Zhejiang Governor Yuan Jiajun and joined by educational professionals and experts.
According to the investigation, the score weighting policy was "a serious mistake without sufficient basis for decision-making, thus leading to "unjustified and irrational" testing scores.
Related Stories