UAE Embassy celebrates UAE National Day in Beijing
chinadaily.com.cn | Updated: 2018-12-05 22:07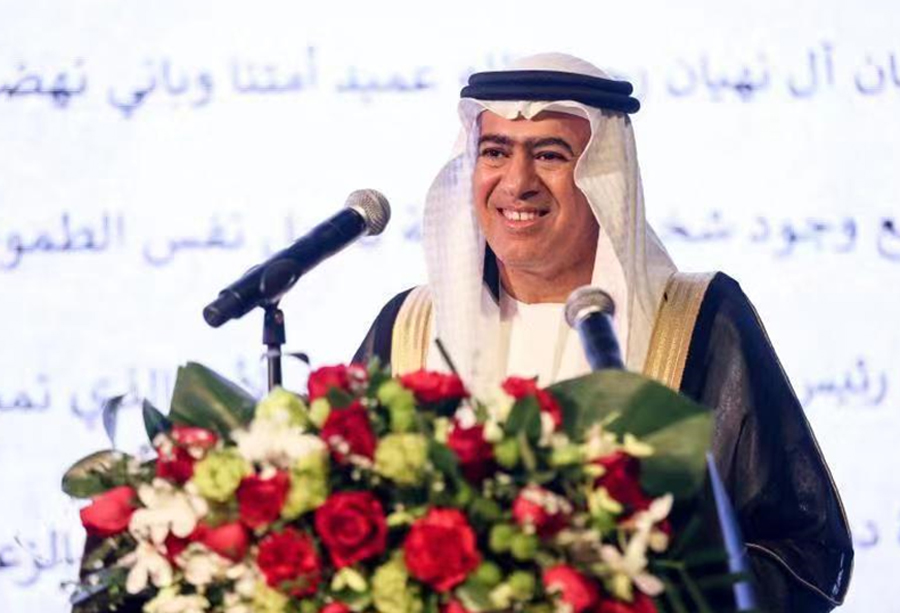 The Embassy of the United Arab Emirates to the People's Republic of China today celebrated the UAE's 47th National Day at an elegant ballroom event in the Wanda Vista Hotel in Beijing.
A number of dignitaries and Chinese guests of honor attended, including Chen Xiaodong, assistant minister of the Ministry of Foreign Affairs. Led by Ali Obaid Al Dhaheri, ambassador of the United Arab Emirates in Beijing, the event featured traditional Chinese and Arabic arts and crafts.
"It is apt to celebrate the UAE National Day with our Chinese friends here today, with this year in particular representing a landmark year for Sino-UAE relations," the ambassador said in his speech. "President Xi Jinping's visit to the UAE in July this year saw a 'comprehensive strategic partnership' announced, with 14 different agreements and MoUs signed. It is therefore our honor to celebrate 47 years of the UAE with you today here in China."
The ambassador noted that the UAE's values stem from the country's founder, Sheikh Zayed bin Sultan Al Nahyan.
"As UAE citizens we can be truly proud that our partnership with one of the world's great nations is delivering upon his forward vision for the UAE, with our nation now China's No 1 trade partner in MENA (region of the Middle East/North Africa), and volumes expected to achieve $58 billion for this year. The UAE and China are united in our beliefs in prosperity and open economies, and the UAE is honored to share these principles with the great nation of China."
Much of the event featured a celebration of the China-UAE relationship, expressed through a blend of traditional Arabic and Chinese arts and crafts. Guests were treated to a Chinese orchestra, which opened the event playing the UAE national anthem on Chinese instruments. A UAE band also played traditional Emirati music to showcase Emirati art and heritage to Chinese guests, and colorful sand painting was exhibited to provide a vibrant series of artworks.
The year 2018 is of particular significance on this 47th National Day, with the United Arab Emirates celebrating The Year of Zayed, in honor of the 100th anniversary of the birth of the country's founder. 2018 has highlighted his role in building the UAE and laying the foundations for a successful nation, and focused on his achievements, both regionally and internationally.