校园足球改革试验区 (xiàoyuán zúqiú gǎigé shìyànqū): Campus football reform experimental zones
China Daily | Updated: 2018-12-06 07:53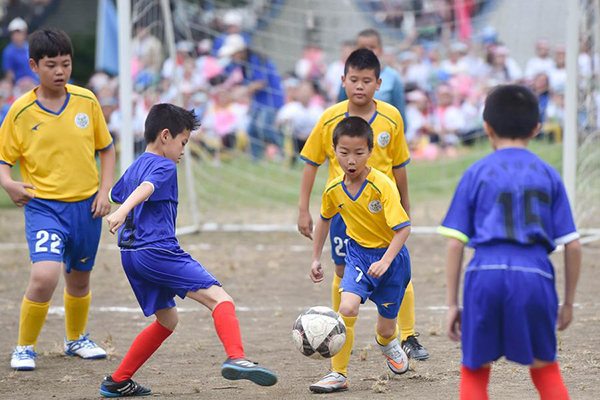 The National Adolescent Campus Football Work Leading Group and the Ministry of Education are expanding the campus football reform pilot program to more places nationwide.
According to the pilot program, new experimental zones will be established in 27 places, including Tianjin, Zhejiang province and Fengtai district in Beijing.
As early as 2015, the Ministry of Education had approved Xiamen, Qingdao and Yanbian Korean autonomous prefecture to be China's first batch of Campus Football Reform Experimental Zones. At present there are 38 experimental zones in total, which are required to deepen campus soccer reform in an all-round way, in order to attract more juveniles to participate in campus soccer activities. This will be conducive to improving not only their soccer capacity but also their health.
Schools with good soccer education experience within the experimental zones should set up soccer course for all the students and enable at least one lesson a week.
Local authorities are required to establish regional adolescent campus soccer special funds for soccer teaching and activities. In the experimental zones, soccer education resource distribution should be optimized, and schools are encouraged to cooperate with scientific research institutions, social organizations and enterprises for campus soccer-related events.