Sky's the limit for popular landscape documentary
By XU FAN | China Daily | Updated: 2018-12-06 08:16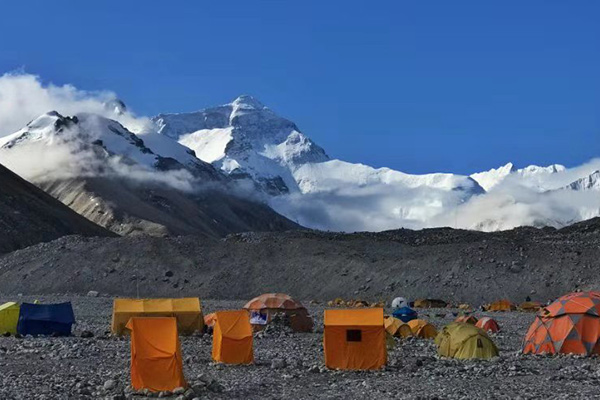 The first season achieved huge popularity. It became the most-watched online documentary in China in 2015, winning more than 10 awards and being broadcast to more than 170 countries and regions.
Now, with more advanced technology, the second season uses video camera drones with 4k ultra high definition resolution, allowing much clearer and sharper images as they follow moving objects from above.
However, it's not just a collection of picturesque scenes. The camera lens also comes down to earth to tell the emotional and interesting stories of the people below, says Wang Yuanyuan, director of the film and television production center with CICC.
"China's documentary-making industry has improved in recent years. We've learned a lot from our foreign partners," she adds.
In the first episode, the show covers the story of the Hong Kong-Zhuhai-Macao Bridge, China's first major combined bridge and tunnel sea-crossing project. The crew interviewed a surveyor, who left home shortly after getting married and could only see his wife once or twice a year over the course of the seven-year construction.
In some other stories, a 61-year-old woman leads a team in a swimming competition to cross the Yangtze River in Wuhan, and we see an archery challenge that dates back more than 80 years take place in a Tibetan valley.
In the second episode, for instance, a group of climbers, instead of taking their last chance to mount an attempt on the world's highest peak, choose to remain at the northern base camp of Qomolangma, or Mount Everest, along with some 150 yaks, to clean up and collect rubbish and equipment left on the route.
"Every time we produce a film about China, we learn something new. There is so much to discover, uncover and share about this incredible country," says Murdoch.