Cross-Straits entrepreneurs annual conference concludes
Xinhua | Updated: 2018-12-06 10:18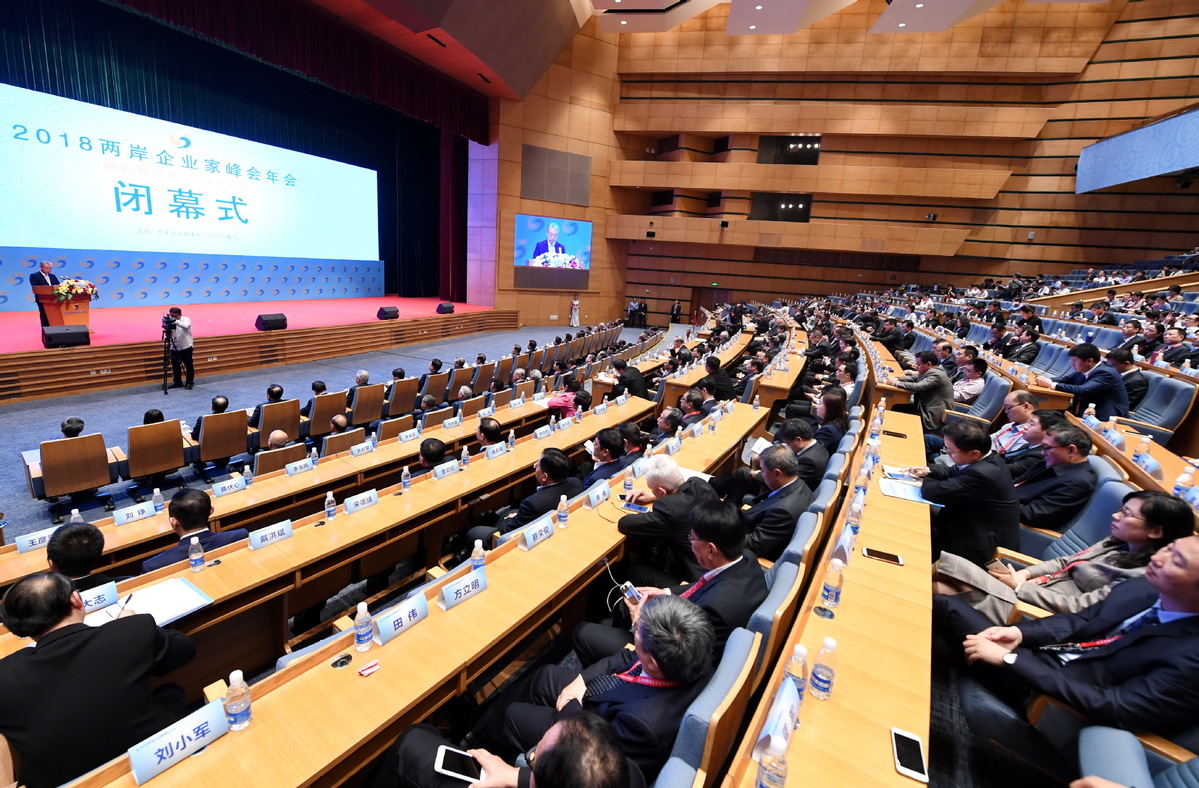 XIAMEN -- The 2018 annual conference of the summit for entrepreneurs across the Taiwan Straits concluded Wednesday in Xiamen, East China's Fujian province, with deals worth 10.3 billion yuan (about $1.5 billion) signed.
When addressing the conference Tuesday, Wang Yang, a member of the Standing Committee of the Political Bureau of the Communist Party of China Central Committee and chairman of the National Committee of the Chinese People's Political Consultative Conference, said that the Chinese mainland would only open wider and wider to Taiwan, with ever-improving policies and services.
Themed around new measures for industrial integration and sharing new business opportunities, this year's conference gathered more than 1,000 cross-Straits entrepreneurs, heads of industrial and business groups and experts to pool ideas for exchange and cooperation.
Guo Jinlong, president of the mainland-based council of the summit, said that cross-Straits entrepreneurs should help boost cross-Straits economic cooperation and industrial integration with practical actions.
Vincent Siew, president of the Taiwan-based council of the summit, said that cross-Straits business cooperation would enter a new phase amid changes of global and cross-Straits economy, adding that entrepreneurs should contribute more to integrated cross-Straits economic development.
Entrepreneurs attending the conference suggested that cross-Straits business circles should join hands to tackle new economic challenges, grasp new opportunities brought by cross-Straits economic integration development, and share new business opportunities.
They also called on cross-Straits compatriots to work together to uphold the 1992 Consensus embodying the one-China principle and resolutely oppose and curb "Taiwan independence," and to create a sound environment for cross-Straits economic cooperation as well as contribute to the peaceful development of cross-Straits relations and the realization of the Chinese Dream of national rejuvenation.